Another record was broken by the King in the Semi-Final of the ICC Men's Cricket World Cup 2023. Virat Kohli surpassed the ODI record previously held by cricket legend Sachin Tendulkar.
---
Virat Kohli's 50th ODI Century: A New Benchmark in Cricket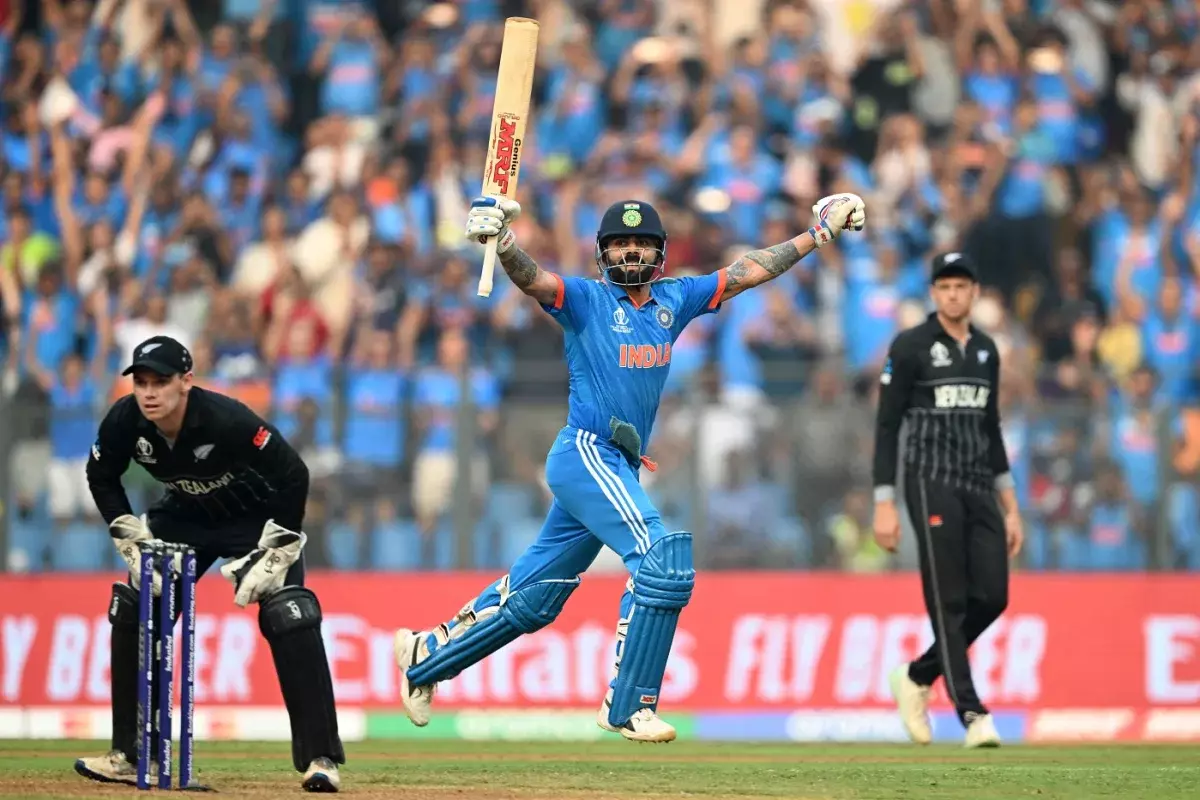 In a significant moment for cricket, Virat Kohli has reached a new milestone, scoring his 50th ODI century and surpassing Sachin Tendulkar's record of ODI tons.
This achievement, attained during a World Cup semi-final against New Zealand at Mumbai's Wankhede Stadium, marks a notable point in ODI cricket history.
Sachin Tendulkar's Acknowledgment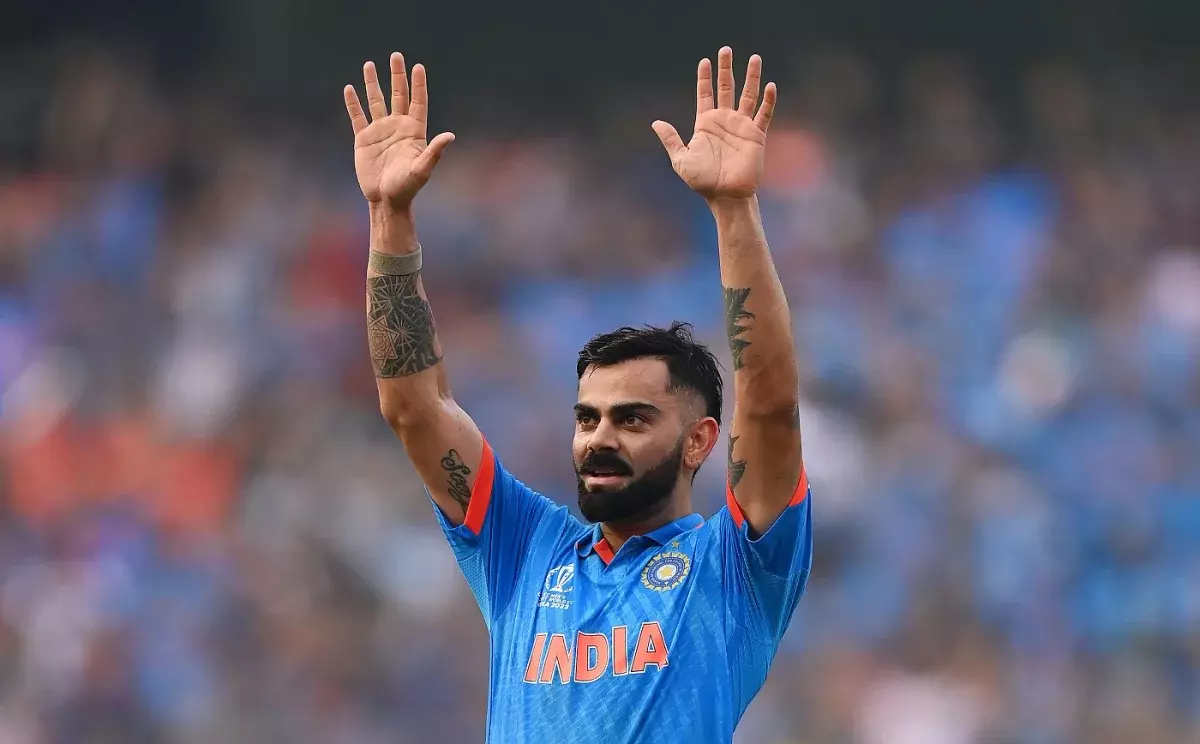 Sachin Tendulkar, a prominent figure in cricket, acknowledged Kohli's achievement through a social media post.
He recalled their initial interaction in the Indian dressing room, characterized by a light-hearted moment.
Tendulkar's message conveyed his recognition of Kohli's growth from a young cricketer to one who has now exceeded his record, emphasizing the significance of this achievement in a World Cup semi-final.
The Path to 50 ODI Centuries
Kohli's journey to his 50th ODI century has been marked by consistent performance. This particular century, his third in the current World Cup, was scored in 106 balls.
The match also saw Kohli surpass Tendulkar's record of 673 runs in a single World Cup, a feat previously set in 2003.
Team Contribution
The match's outcome was also influenced by other team members, notably Shreyas Iyer, who scored a century. Their combined efforts led India to a strong position, setting a challenging target for New Zealand.
---
Virat Kohli's recent accomplishment prompts reflection on the current state and future of ODI cricket. It raises questions about how such achievements influence upcoming players and the overall direction of the sport.