In a gripping Sheffield Shield encounter, Victoria secured a dramatic 113-run victory over Queensland at the Melbourne Cricket Ground (MCG).
This match, marked by intense competition and strategic gameplay, culminated in a pulsating finish on the final day.
Key Performances Leading to Victory
The heroes of Victoria's triumph were Will Sutherland and Scott Boland, who collectively claimed eight wickets in Queensland's second innings.
Their exceptional bowling performances were instrumental in dismantling Queensland's batting lineup, setting the stage for Victoria's win.
The Path to Victory: Victoria's Tactical Edge
Victoria's journey to victory was a blend of strategic declarations and resilient batting. They declared their second innings at 190 for 9, setting Queensland a target of 272 runs in 87 overs.
This decision proved to be a masterstroke, as it allowed Victoria to press for a win while leaving Queensland with a challenging but achievable target.
Sutherland and Boland: A Formidable Bowling Duo
Will Sutherland, with figures of 4-32 off 19 overs, and Scott Boland, taking 4-49, were the architects of Queensland's downfall.
Their relentless pressure and skillful bowling restricted Queensland to 158 all out in 81.5 overs.
Sutherland's performance was particularly noteworthy, as he also contributed a crucial 66 runs in Victoria's second innings.
Queensland's Struggle and the Final Collapse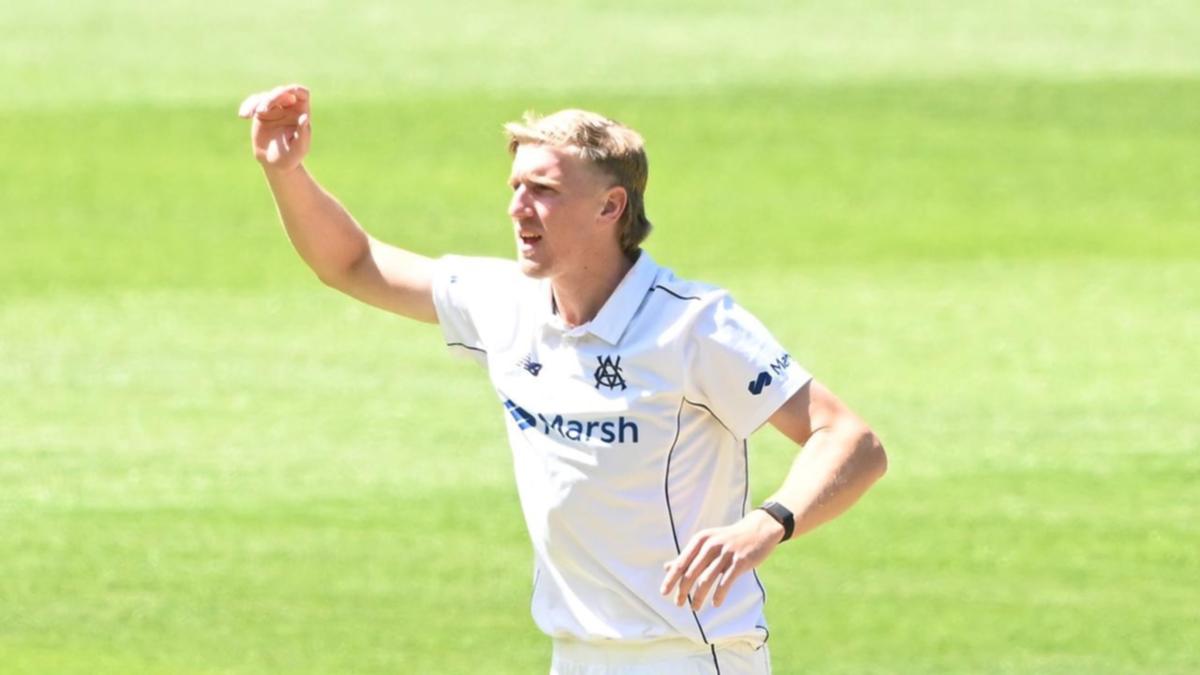 Queensland's response was marred by early setbacks, including the loss of key batsmen. Despite some resistance, notably from Bryce Street who scored 46 runs, they were unable to build significant partnerships.
The dismissal of Usman Khawaja, a critical moment in the match, further tilted the balance in Victoria's favor.
The Final Push and Queensland's Resistance
As the match neared its conclusion, Queensland was focused on survival, aiming to salvage a draw.
However, Victoria's bowlers, particularly Fergus O'Neill, had other plans. O'Neill's back-to-back dismissals of Gurinder Sandhu and Mitchell Swepson sealed the victory for Victoria, sparking celebrations among the team.
A Memorable Victory for Victoria
Victoria's win over Queensland was a testament to their strategic acumen and the individual brilliance of players like Sutherland and Boland.
This victory not only showcased the competitive spirit of Sheffield Shield cricket but also highlighted the importance of teamwork and strategic planning in achieving success.
As Victoria savors this win, Queensland will reflect on their performance and look to bounce back in future encounters.