In the highly anticipated ICC Cricket World Cup 2023 final, India faced a formidable opponent in Australia.
Despite a valiant effort, the Indian team, led by captain Rohit Sharma, fell short.
Sharma, reflecting on the match, expressed both pride in his team's journey to the final and a candid acknowledgment of where they lacked in the crucial game.
The Decisive Factors: Batting Shortfalls and Partnership Breakdowns
Rohit Sharma pinpointed the team's batting performance as a critical area where they fell short. He believed that an additional 20-30 runs could have significantly altered the game's outcome.
The partnership between KL Rahul and Virat Kohli was a highlight, but it wasn't enough to secure a win.
Sharma noted that while they were aiming for a total in the 270-280 range, consistent loss of wickets hindered their progress.
This inability to build substantial partnerships, especially in comparison to Australia's strategy, was a decisive factor in India's defeat.
Early Promise Fades: A Tale of Two Halves
The Indian team showed promise in the early stages, particularly in the first powerplay, with Rohit himself contributing significantly.
However, the momentum slowed considerably in the middle overs. The team managed only a few boundaries and no sixes during this crucial phase.
The rebuilding efforts by Rahul and Kohli, though commendable, were insufficient, as evidenced by India's eventual collapse, losing their last five wickets for just 37 runs.
Australia's Comeback: Head and Labuschagne's Partnership
Australia's response to India's total of 240 was initially shaky, with the team losing three key wickets early on.
However, the partnership between Travis Head and Marnus Labuschagne turned the tide in Australia's favor.
Their century stand, dominated by Head, effectively sealed the game for Australia. Sharma acknowledged that one more quick wicket during this phase could have opened up the game for India, but it was not to be.
Rohit Sharma's Reflections: Pride and Realism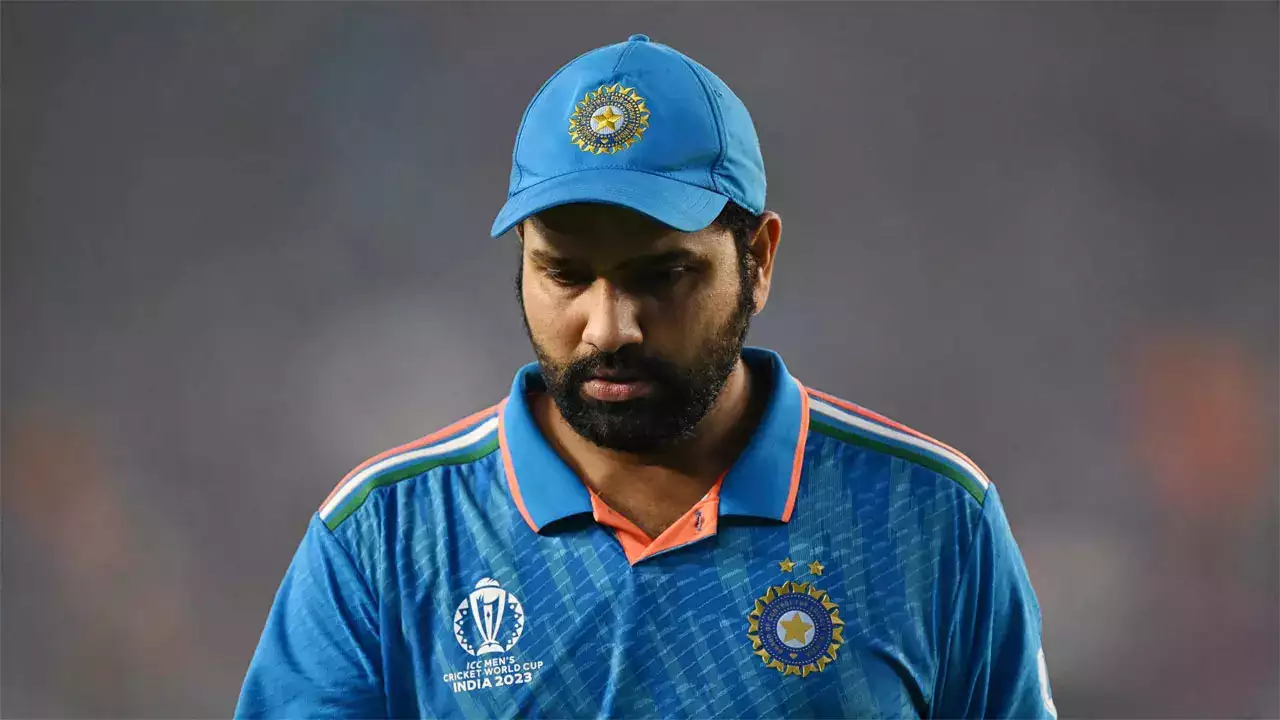 Rohit Sharma's reflections post-match were a blend of pride and realism. He was proud of how the team played throughout the tournament but recognized that they were not up to the mark in the final.
He commended the Australian team, particularly Head and Labuschagne, for their game-changing partnership.
Sharma also mentioned the changing conditions under the lights, which made batting slightly easier, but refused to use this as an excuse for the defeat.
Conclusion: Lessons Learned and Moving Forward
The ICC Cricket World Cup 2023 final was a testament to the fine margins that define cricket at the highest level.
India's journey to the final was impressive, but their inability to capitalize on key moments in the final was their undoing.
Rohit Sharma's honest assessment highlights the areas of improvement for the team, particularly in building and sustaining partnerships under pressure.
As the team reflects on this experience, the lessons learned will undoubtedly shape their approach in future tournaments.