In a remarkable display of batting prowess, Tasmania has positioned themselves for a potential three-day victory in their Sheffield Shield clash against New South Wales.
The second day of the match at Blundstone Arena saw Tasmania's middle order rise to the occasion, with Jake Doran, Beau Webster, and Bradley Hope each scoring centuries.
The Turning Point: Tasmania's Batting Resurgence
Tasmania's innings was a stark contrast to their shaky start, where they found themselves at 48 for 4.
However, the trio of Doran, Webster, and Hope turned the tables with their exceptional batting.
Their efforts not only rescued Tasmania from a precarious position but also set a formidable target for New South Wales.
The last six wickets of Tasmania added an impressive 445 runs, showcasing the depth and resilience of their batting lineup.
New South Wales Struggles to Respond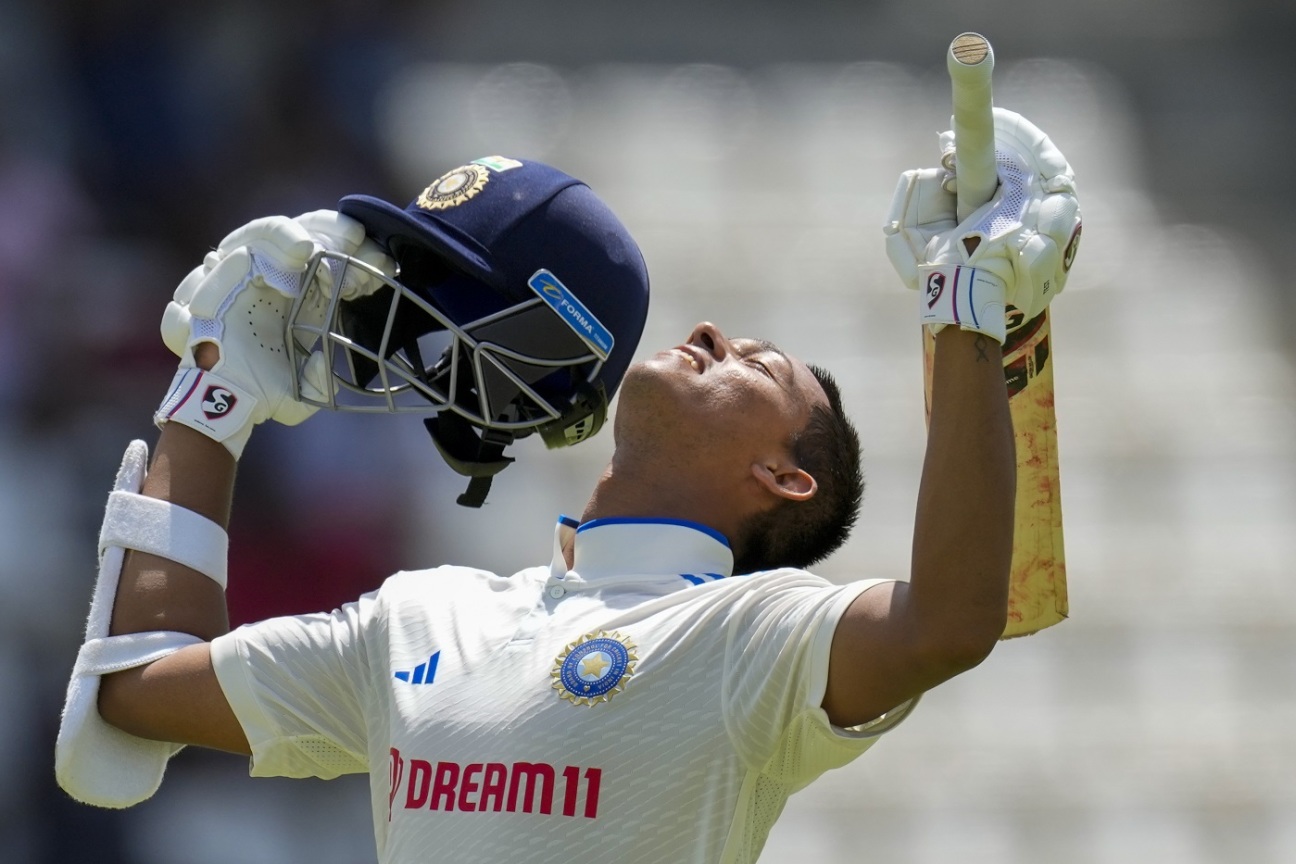 In response to Tasmania's commanding total of 493, New South Wales ended the day struggling at 46 for 3, trailing by 266 runs.
The dismissals of Daniel Hughes, Blake Macdonald, and Jack Nisbet have left New South Wales in a challenging position, with a significant deficit to overcome.
The pressure is now on Ryan Hackney and Matthew Gilkes to mount a substantial response on the third day.
Tasmania's Bowling: Sealing the Advantage
Tasmania's bowlers capitalized on the momentum gained by their batsmen, making significant inroads into the New South Wales batting lineup.
Their ability to take quick wickets towards the end of the day has put Tasmania in a commanding position, with a victory within sight.
Bradley Hope's Maiden Century
Bradley Hope's innings was a highlight of the day, as he struck his maiden first-class century.
His unbeaten knock, which included 21 boundaries, was a testament to his skill and temperament under pressure.
Beau Webster: A Season of Excellence
Beau Webster's century is a continuation of his outstanding form this Shield season.
With an average of 97.40, 11 wickets, and exceptional fielding in the slips, Webster has been a key player for Tasmania.
Jake Doran's Consistent Contributions
Jake Doran's century, his fourth in first-class cricket, further underlined his importance to the Tasmania batting lineup.
His consistent performances have been crucial in building Tasmania's innings throughout the season.
Tasmania's Comprehensive Performance
Tasmania's performance on the second day of their Sheffield Shield match against New South Wales has been nothing short of dominant.
The trio of centuries from Doran, Webster, and Hope, combined with effective bowling, has put Tasmania in a prime position for a victory.
As the match progresses, Tasmania will look to capitalize on their advantage and secure a win, while New South Wales faces an uphill battle to stay in the game.