In the high-stakes environment of the ICC Cricket World Cup 2023 final, Indian captain Rohit Sharma stands out for his remarkable calmness and composure.
His approach, a blend of serenity and focus, has been a defining feature of India's campaign in this tournament.
Rohit's Philosophy: Keeping It Simple and Stress-Free
Rohit Sharma's philosophy is simple yet profound. He believes in maintaining a relaxed atmosphere within the team, emphasizing the importance of not getting overly excited or succumbing to pressure.
This mindset has been a cornerstone of India's strategy throughout the World Cup, starting from their opening match against Australia in Chennai.
Embracing a Balanced Mindset
Rohit's approach is not just about staying calm; it's about striking a balance between various emotions that naturally arise in high-pressure situations.
He acknowledges the presence of both laughter and tension in the dressing room, reflecting a healthy emotional environment where players are free to express themselves.
This balance is crucial for maintaining focus and not getting overwhelmed by the magnitude of the occasion.
Rohit's Journey: From Spectator to Leader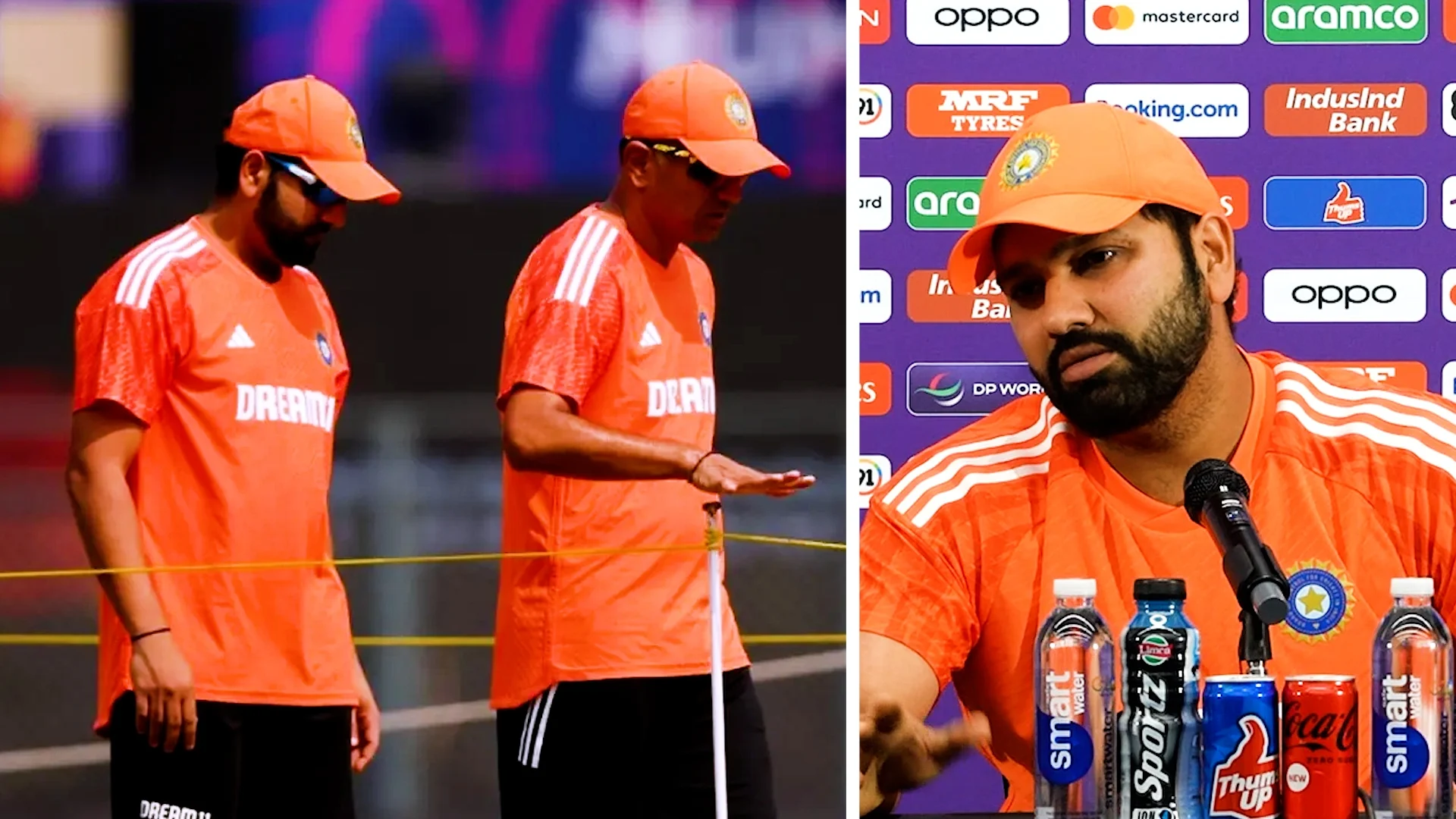 Rohit's journey to the 2023 World Cup final is a tale of resilience and growth. From watching the 2011 final as an outsider to leading the team 12 years later, his career has come full circle.
He reflects on this journey with a sense of contentment, focusing on the present rather than dwelling on the past.
Crafting a Winning Strategy
Under Rohit's leadership, India has adopted a clear and effective strategy. The team has defined roles for each player, focusing on how each individual can contribute to the team's overall success.
This approach has led to impressive performances, both in setting high scores and in executing successful chases.
The Final Push: India's Moment of Truth
As India gears up for the final push in the World Cup, Rohit's leadership will be pivotal.
His ability to maintain a balanced and positive environment, coupled with a strategic approach to the game, sets the stage for a potentially historic moment in Indian cricket.
A Leader's Impact on the Big Stage
Rohit Sharma's leadership style, marked by calmness and strategic clarity, has been instrumental in India's journey to the World Cup final.
His ability to balance different emotions and maintain a focused yet relaxed atmosphere has been key to India's success.
As they face Australia in the final, Rohit's approach will be crucial in navigating the pressures of the big stage and potentially leading India to glory.