In the high-pressure matches, players often push their limits. However, sometimes, this zeal can lead to unforeseen incidents. During the match between Pakistan and South Africa, Pakistan's vice-captain Shadab Khan faced such a situation.
---
Shadab Khan Unfortunate Exit in World Cup 2023 – Usama Mir's Historic Entry: PAK vs SA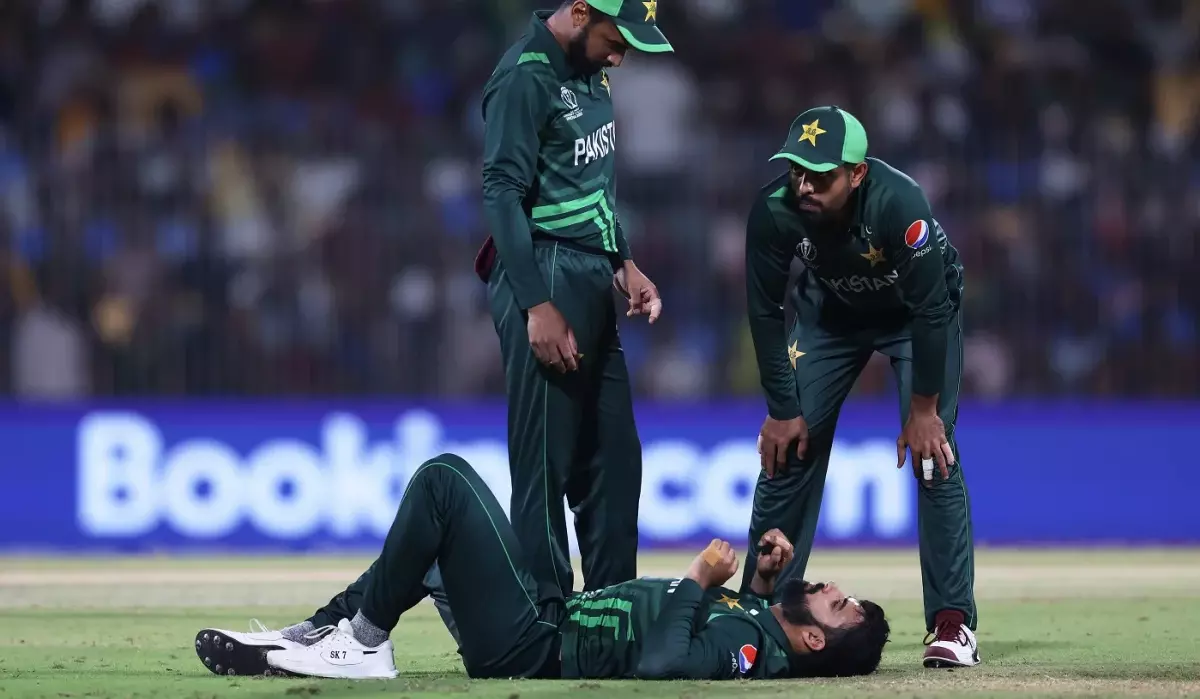 During South Africa's chase in the second innings, Shadab Khan had to leave the field due to an injury. The incident occurred when he sprinted in from mid-on to field a shot from Temba Bavuma.
In his attempt to dislodge the stumps at the bowler's end, Shadab lost his balance and fell awkwardly. Initial observations suggested that he might have hit his head on the ground.
After lying on the ground for several minutes and receiving medical attention, a stretcher was brought in. However, Shadab managed to walk off the field on his own.
Initial Misconceptions
The nature of Shadab's injury was initially misunderstood. The fall led many to believe that he had sustained a shoulder injury.
However, video replays provided a clearer picture, revealing that the injury was not to his shoulder but was, in fact, a concussion.
Usama Mir Steps In
Shadab did return to the field briefly but had not bowled before being deemed unfit to continue. In the 15th over of South Africa's chase, he was replaced by Usama Mir.
Under the concussion substitution rules, Mir was eligible to bowl a full ten-over quota. The Pakistan Cricket Board (PCB) Media's official Twitter handle confirmed the substitution, stating;
"Pakistan have taken a concussion substitute for Shadab Khan in the ongoing match against South Africa. Usama Mir will replace Shadab. Shadab hit his head while fielding. He briefly took the field, but after a thorough assessment, the Pakistan team medical panel decided to replace him. The substitute request was approved by the match referee."
Historic Substitution
This decision marked Usama Mir as the first concussion substitute to be utilized in a World Cup match.
Mir made an immediate impact in his very first over by claiming the wicket of South Africa's number three batsman, Rassie Van der Dussen.
---
The safety of players is prioritize, and the introduction of concussion substitutes in cricket is a testament to the sport's evolving approach towards player welfare.
As the World Cup 2023 progresses, the question arises: How prepared are teams to handle such unforeseen situations? And how do such incidents of Shadab Khan, will impact the strategy of the teams involved?