In the age of social media, moments from sports events can quickly become viral sensations, especially related to ICC Men's Cricket World Cup 2023. Pat Cummins, Australia's captain, had a reaction to England's recent struggles in the tournament that has since gone viral.
---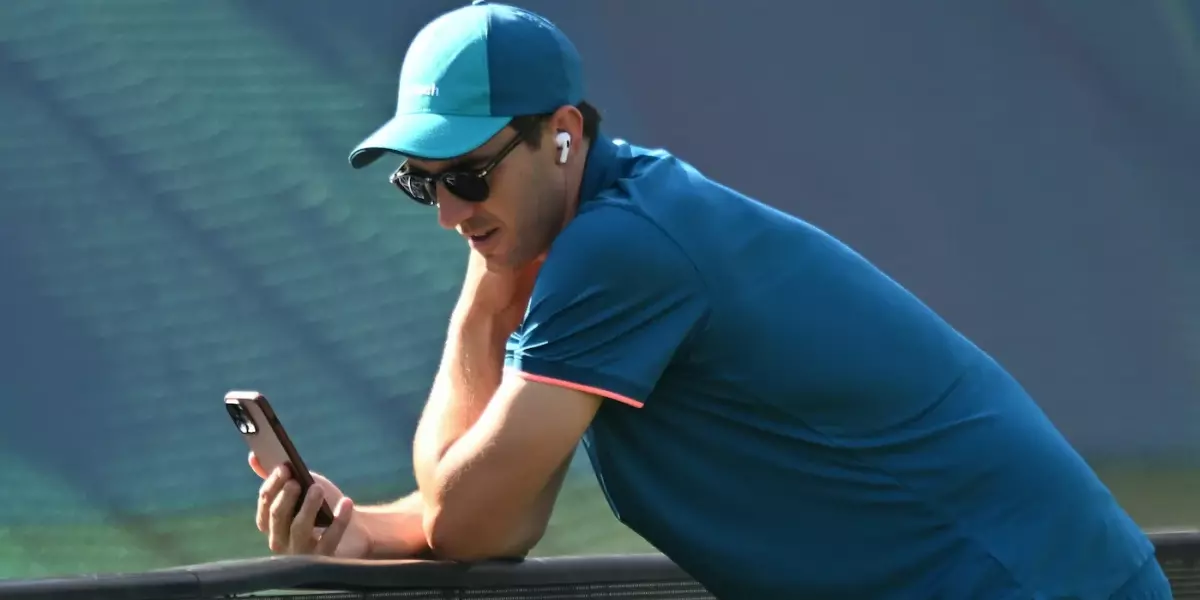 The defending champions, England, have had a challenging campaign in the World Cup 2023. With four losses in five matches, their form has been a significant talking point.
Their recent defeat to Sri Lanka has further dampened their chances of making it to the semi-finals, placing them at the 9th position out of 10 teams in the points table.
Pat Cummins' Reaction
During a pre-match press conference ahead of Australia's game against New Zealand, a journalist posed a question to Cummins about England's significant loss to Sri Lanka. The question was;
"You mentioned close friends in other teams. I imagine you would have been heartbroken to see England suffer a defeat last night. What was your reaction to that given you have got them in a couple of games time?"
Cummins, while trying to maintain his composure, responded;
"Yeah, obviously we've got them in a couple of games time – so we'll have a close look there, but yeah, it's sad to see. Don't have much for you there."
His attempt to hold back a laugh or so it seemed, added a touch of humor to the situation.
Australia's World Cup Journey
Australia has managed to bounce back in the World Cup 2023 after a sluggish start. They have secured three consecutive victories against Sri Lanka, Afghanistan, and the Netherlands.
With their eyes set on the upcoming matches, the team aims to continue their winning streak.
Australia is scheduled to face England on Saturday, November 4, after England's match against India in Lucknow. With both former champions in good form, the upcoming games promise to be thrilling encounters.
---
While the World Cup 2023 has been filled with intense matches and outstanding performances, it's these light-hearted moments that add a unique flavor to the tournament.
As teams battle it out on the field, how do such moments impact team dynamics? And how do players manage to find humor amidst the high-pressure environment of a World Cup?