The Pakistan cricket team, under the new leadership of Shan Masood, is gearing up for an exciting Test series in Australia.
This tour is particularly noteworthy due to the inclusion of two promising players, Saim Ayub and Khurram Shahzad, who are poised for their Test debuts.
Their selection marks a significant moment in Pakistan's cricketing landscape, reflecting a blend of youthful vigor and experienced strategy.
Saim Ayub: A Rising Star
Saim Ayub, a 21-year-old opening batter, has already made a mark in the T20I format for Pakistan.
His first-class cricket performance is impressive, with 1069 runs at an average of 46.47.
Ayub's recent achievements in the Quaid-e-Azam Trophy, where he scored 203 and 109, underscore his potential and readiness for the Test arena.
Khurram Shahzad: The Pace Prodigy
Khurram Shahzad, the fast bowler, has been picked for his outstanding form in the domestic circuit.
As the top wicket-taker in the 2023-24 Quaid-e-Azam Trophy, with 36 wickets at an average of 20.30, Shahzad's inclusion is a testament to his skill and consistency.
The Comeback Heroes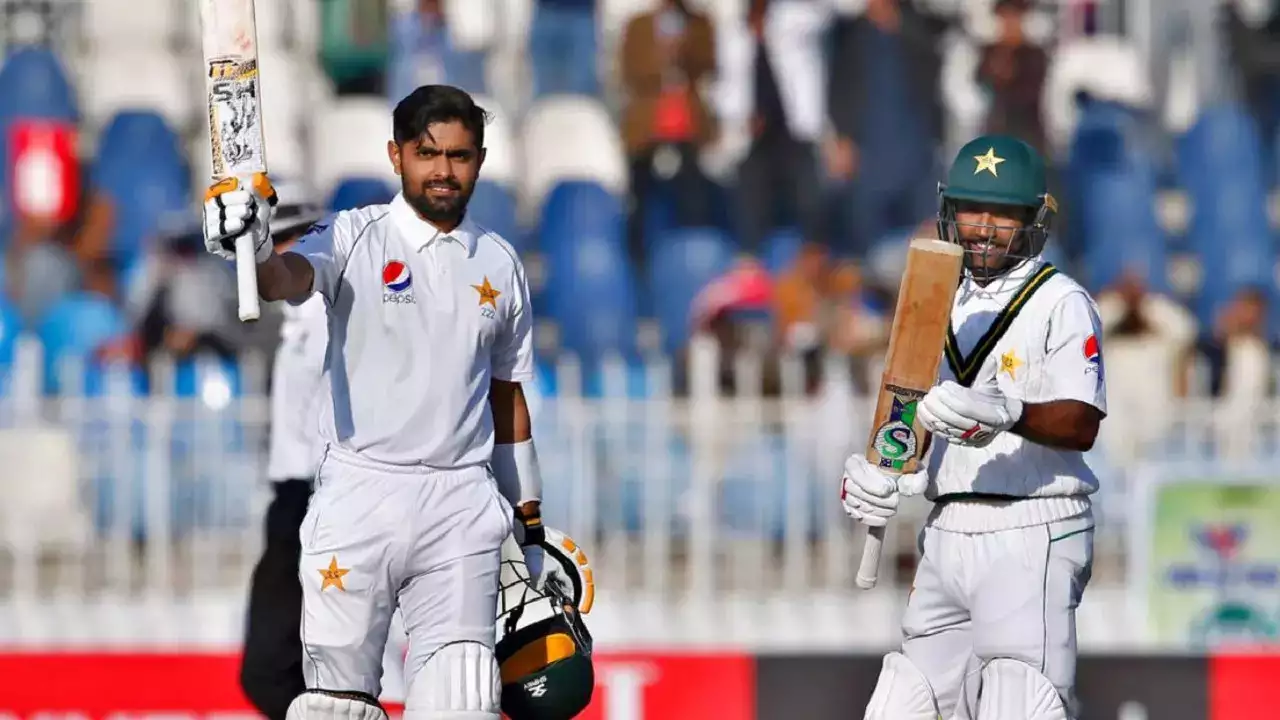 Mir Hamza and Faheem Ashraf, both making a comeback to the squad, add depth and experience.
Hamza, a left-arm quick, was the second-highest wicket-taker in the Quaid-e-Azam Trophy, signaling his return to form.
Faheem Ashraf, known for his seam-bowling prowess, brings versatility to the team with his all-round abilities.
Wicketkeeping Dynamics
The squad features two wicketkeepers, Sarfaraz Ahmed and Mohammad Rizwan. Sarfaraz, with his recent performances, seems to be the first-choice keeper.
His experience and leadership skills could be vital in challenging Australian conditions.
Spin Department: A Strategic Mix
Abrar Ahmed, Pakistan's premier red-ball spinner, is joined by Noman Ali, offering a strategic mix in the spin department.
This selection addresses the recent scrutiny over Pakistan's spin options, especially following the World Cup performances.
The pace attack will miss Naseem Shah due to injury and Haris Rauf, who has made himself unavailable.
This situation presents an opportunity for the likes of Hasan Ali and Shaheen Afridi to step up and lead the pace battery.
The Challenge Ahead
Pakistan's record in Australia, with 14 consecutive Test losses, poses a significant challenge.
However, this new-look squad, balancing emerging talent and seasoned campaigners, offers a ray of hope.
The series, spanning three Tests in Perth, Melbourne, and Sydney, will be a true test of Pakistan's resilience and adaptability.
Conclusion
The Pakistan cricket team's tour of Australia is set to be a thrilling encounter, showcasing a mix of emerging talent and experienced campaigners.
The inclusion of Saim Ayub and Khurram Shahzad, along with the return of seasoned players like Mir Hamza and Faheem Ashraf, presents a balanced and dynamic squad.
As they face the daunting challenge of reversing their fortunes in Australia, this series could mark a new chapter in Pakistan cricket's history.