Pat Cummins, Australia's captain, has described their victory in the ICC Cricket World Cup 2023 as the "pinnacle of international cricket," capping off a year of extraordinary achievements for the Australian cricket team.
This year began with a commendable Test series defeat in India and culminated in a spectacular World Cup triumph, also in India.
In between, Australia became World Test champions and retained the Ashes in England, marking one of the most successful years in their cricketing history.
The Final Against India: A Strategic Masterstroke
Cummins' leadership was pivotal in Australia's World Cup campaign, especially in the final against India.
He made a bold decision to bowl first against India's formidable batting lineup. His captaincy shone through as he made frequent bowling changes, 14 in total by the 30-over mark of India's innings, a joint record in this World Cup.
This strategic maneuvering played a crucial role in restricting India to a manageable total.
Key Players: Head and Labuschagne's Crucial Contributions
Cummins praised the contributions of Travis Head and Marnus Labuschagne in the final. Head, who overcame a broken hand to play in the final games, scored a match-winning 137, while Labuschagne provided a steady 58 not out.
Their partnership of 192 was instrumental in securing Australia's victory. Cummins highlighted the decision to keep Head in the squad and persist with Labuschagne in the XI as critical to their success.
Cummins' Personal Journey: Rediscovering the Joy of ODI Cricket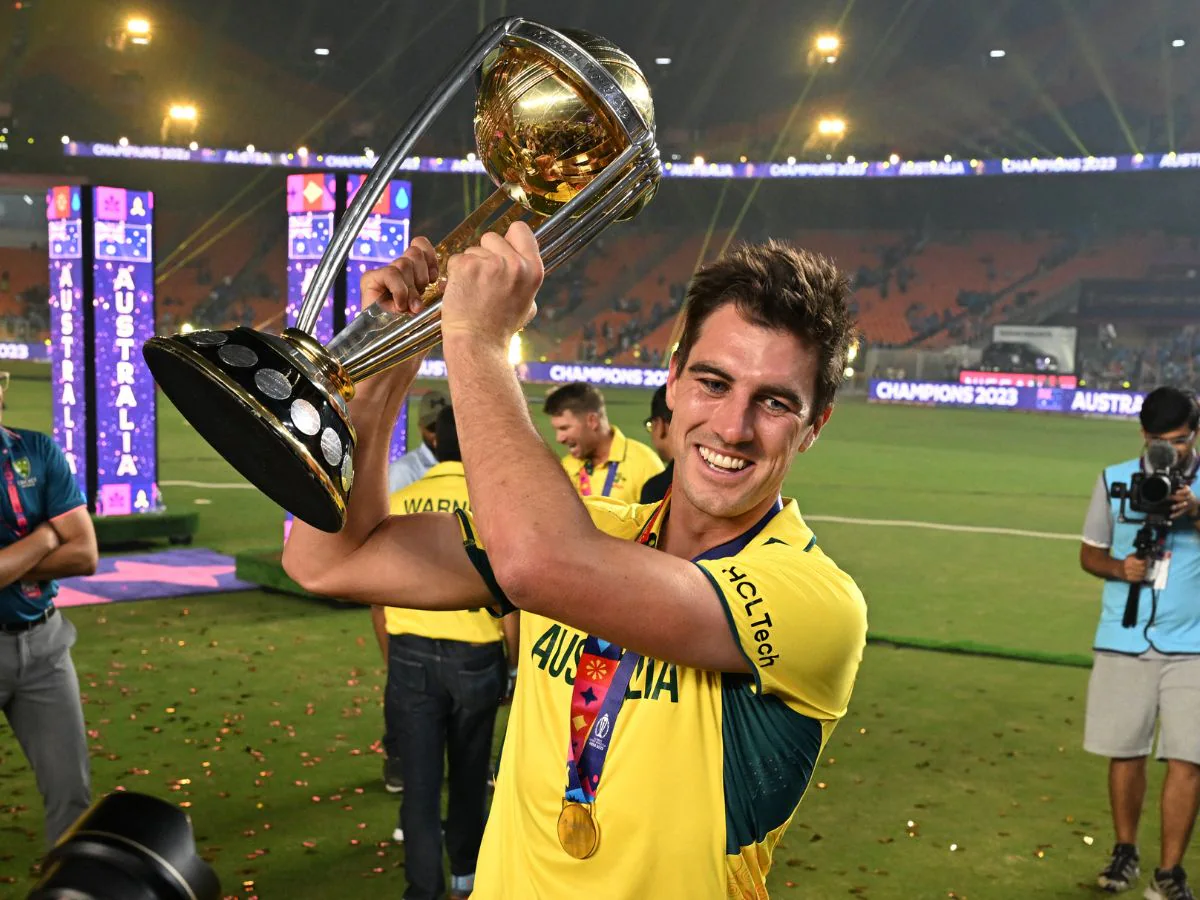 Cummins, who had played only a handful of ODIs since November 2020, rediscovered his love for the 50-over format during the World Cup.
He emphasized the importance of games where every match matters, differentiating the World Cup from bilateral series.
Cummins' experience in this tournament has reinforced his belief in the significance and future of ODI cricket.
The Future of ODIs and Cummins' Perspective
As discussions about the future of ODIs continue, Cummins expressed his conviction that the World Cup, with its rich history and significance, will remain a crucial part of international cricket.
He believes that the format's ability to produce memorable games and stories is invaluable.
Conclusion: Australia's Year of Dominance in Cricket
Australia's triumph in the ICC Cricket World Cup 2023, under Pat Cummins' captaincy, marks a year of unparalleled success in their cricketing history.
From becoming World Test champions to retaining the Ashes and now winning the ODI World Cup, Australia has demonstrated its dominance across formats.
Cummins' reflections on the World Cup victory, his rediscovered passion for ODIs, and the strategic decisions that led to their success, underscore the team's resilience, adaptability, and the importance of strategic leadership in cricket.