Neil Wagner, the left-arm fast bowler, has been called up to replace Matt Henry in New Zealand's squad for their upcoming two-Test series against Bangladesh.
Henry's hamstring injury, sustained during the World Cup, has not healed sufficiently, prompting this change.
Wagner's Return to International Cricket
Wagner, aged 37, recently returned to cricket in the Plunkett Shield after recovering from a back injury.
His inclusion in the squad adds significant experience and skill, especially in sub-continental conditions.
New Zealand's Squad Composition and Strategy
The New Zealand squad, featuring a mix of seasoned and emerging players, is currently in Dubai, recuperating post-World Cup.
They will soon head to Sylhet for the first Test, marking the beginning of their campaign in the World Test Championship cycle 2023-25.
Wagner's Impressive Track Record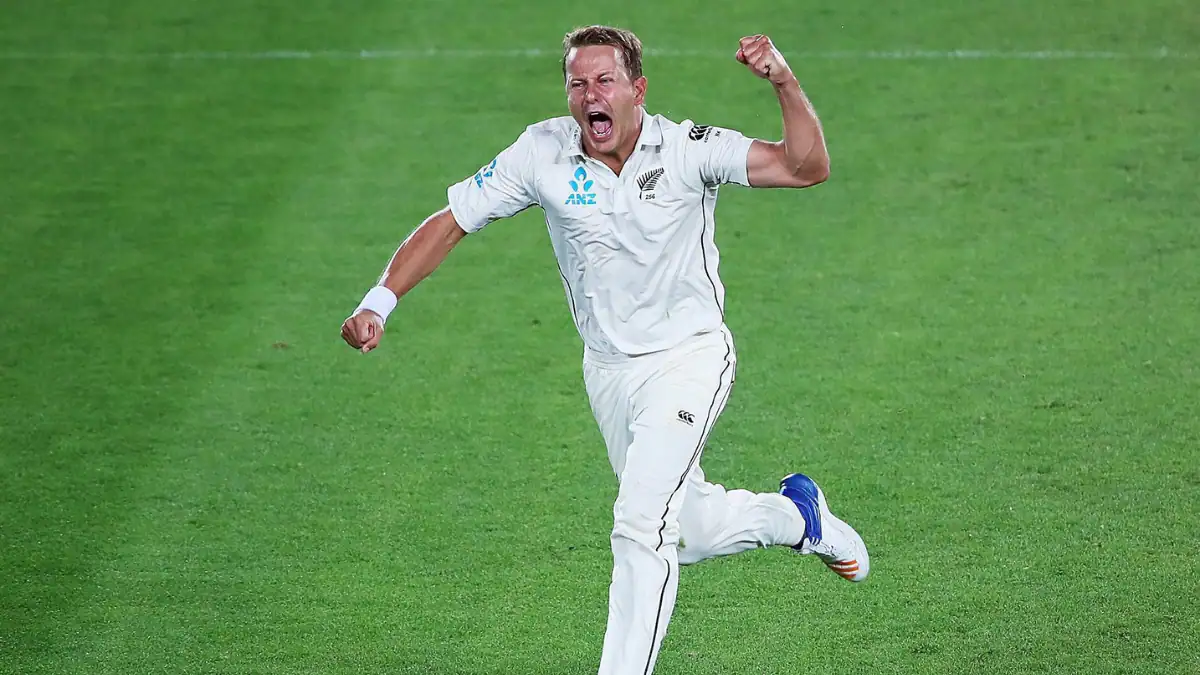 Wagner's cricketing prowess is well-established, with a commendable record in Test cricket.
His 18 wickets in the previous World Test Championship cycle underscore his value to the team.
The Road Ahead for New Zealand
The team, led by Tim Southee, includes key players like Tom Latham, Kane Williamson, and Kyle Jamieson.
The squad's balance of spin and pace will be crucial in Bangladesh's challenging conditions.
Preparations and Expectations
As the squad prepares to depart for Bangladesh, expectations are high.
Wagner's inclusion is seen as a strategic move, given his experience and aggressive bowling style, which could be pivotal on the subcontinent's pitches.
The Importance of Adaptability
Adapting to the unique conditions in Bangladesh will be crucial for New Zealand.
Wagner's ability to generate pace and bounce could provide the edge New Zealand needs in this series.
New Zealand's Comprehensive Squad Strategy
The squad's composition reflects a well-rounded approach, with players capable of adapting to various roles.
This flexibility will be key in tackling the diverse challenges posed by Bangladesh.
Focus on the World Test Championship
With the World Test Championship in sight, every match and series becomes crucial.
Wagner's return bolsters New Zealand's chances of a strong start in this cycle.
Conclusion and Expectations
Neil Wagner's return to the New Zealand squad adds a new dimension to their bowling attack.
His experience and skill will be vital in the upcoming series against Bangladesh, setting the stage for what promises to be an exciting Test series.