Mumbai's Wankhede Stadium being witness the India team goes to the final ICC Men's Cricket World Cup 2023, after defeat New Zealand.
---
India's Commanding Victory Over New Zealand in World Cup Semi-Final
India team's journey to the World Cup final was marked by a remarkable performance against New Zealand, showcasing the skill and determination of a team poised for victory.
The semi-final match, played at Mumbai's Wankhede Stadium, saw India defeating New Zealand by 70 runs, a testament to their dominance in this tournament.
Kohli's Milestone and Shami's Bowling Mastery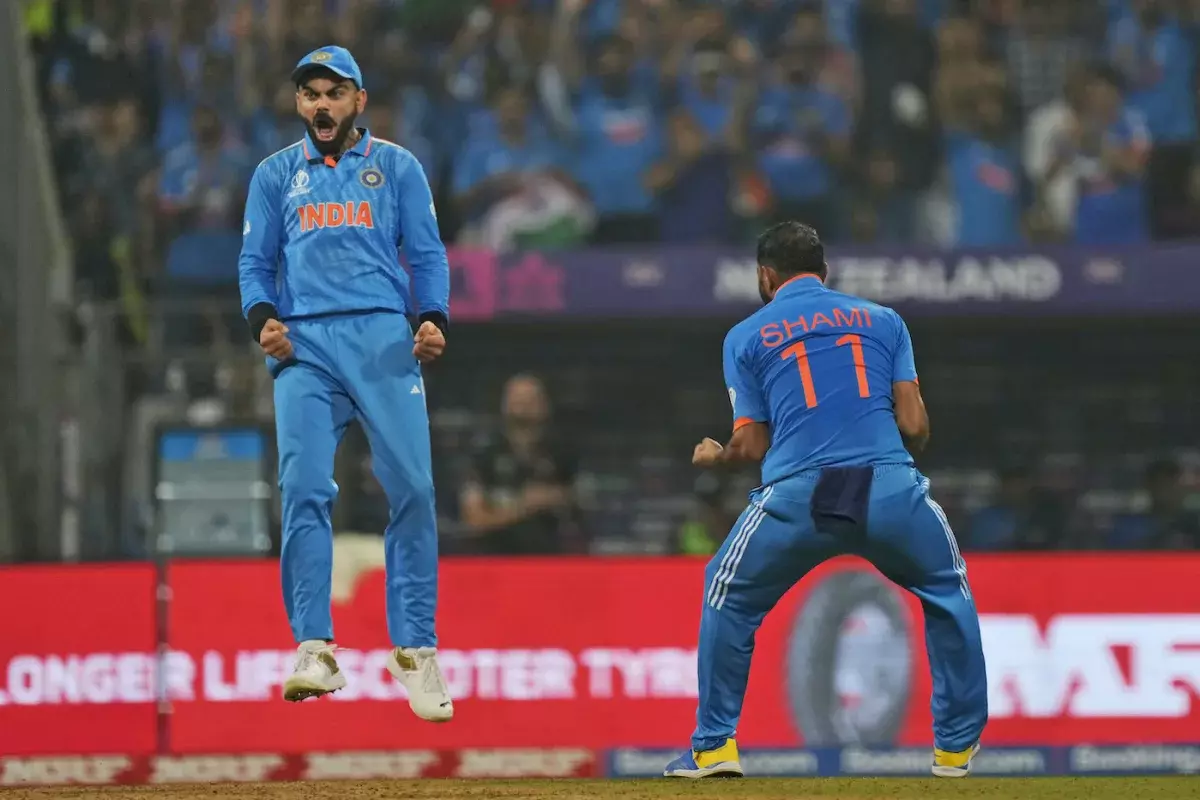 The match was highlighted by Virat Kohli's record 50th ODI century, a significant achievement in his illustrious career for India team.
Kohli's century was not just a personal milestone but a crucial contribution to India's formidable total of 397 runs. Meanwhile, Rohit Sharma also broke another records for the six-hitting.
Alongside Kohli, Mohammed Shami's exceptional bowling, which included a seven-wicket haul, played a pivotal role in dismantling the New Zealand batting lineup.
The Chase and New Zealand's Effort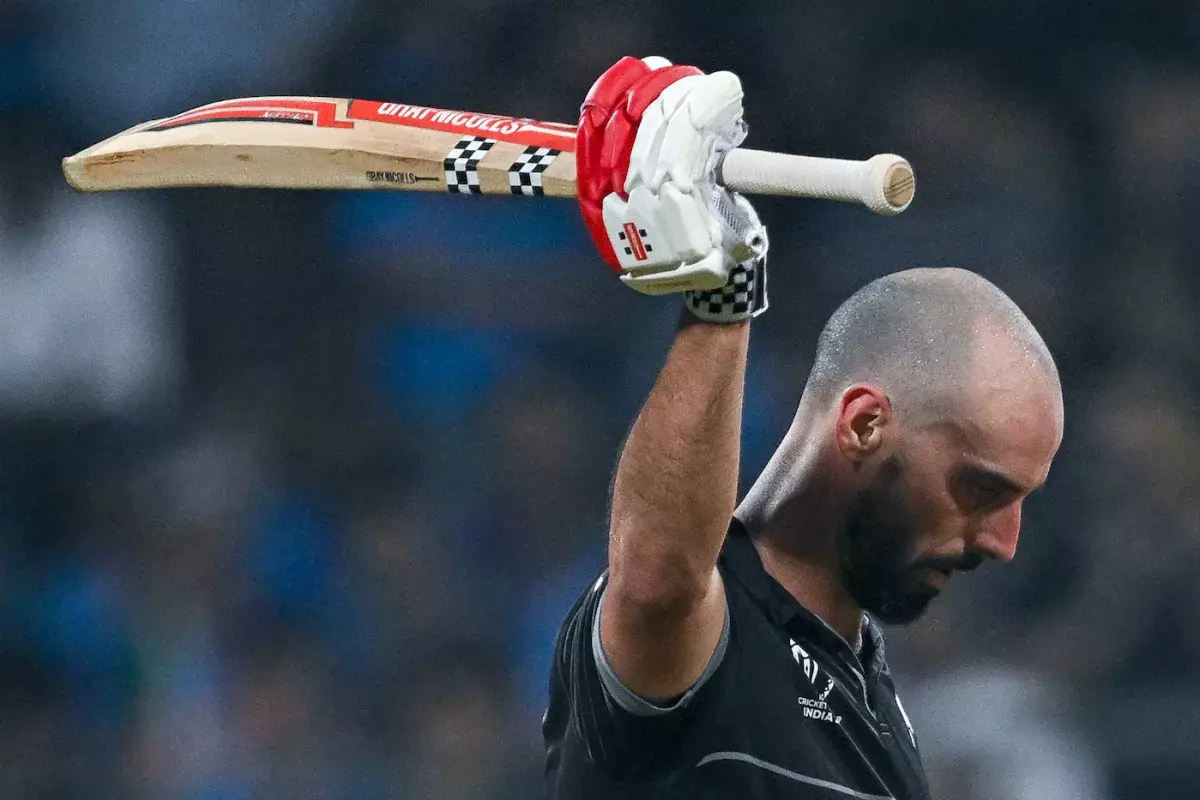 Despite a valiant effort by Daryl Mitchell, who scored a sublime 134, New Zealand fell short in their chase.
Mitchell's innings, described as the innings of his life, was a blend of stamina, invention, and orthodox hitting.
However, the target set by India proved too daunting, with New Zealand ending their chase 70 runs short of victory.
The Road to the Final
India's win in the semi-final sets the stage for what promises to be an exciting World Cup final. Here are a highlight of India team's performance in ICC Men's Cricket World Cup 2023:
Match 1 – India vs Australia: India beat Australia with a balanced performance; Bumrah led the bowlers, and Kohli anchored the successful chase.
Match 2 – India vs Afghanistan: India dominated Afghanistan in all departments, with Rohit Sharma's flamboyance highlighting an easy chase.
Match 3 – India vs Pakistan: India overpowered Pakistan in a high-pressure match, with Bumrah's bowling and Rohit Sharma's batting being the highlights.
Match 4 – India vs Bangladesh: Kohli's century and Jadeja's bowling helped India easily chase Bangladesh's total.
Match 5 – India vs New Zealand: India convincingly defeated New Zealand, led by Bumrah, Shami's bowling, and Sharma's batting.
Match 6 – India vs England: India defended a modest total against England, with Shami's bowling and Sharma's 87 runs being crucial.
Match 7 – India vs Sri Lanka: India crushed Sri Lanka, with Shami's 5 for 18 and strong batting from Gill, Kohli, and Iyer.
Match 8 – India vs South Africa: Kohli's 49th ODI century and Jadeja's 5-wicket haul crushed South Africa, highlighting India's strength.
Match 9 – India vs Netherlands: India's batsmen, including Iyer and Rahul, scored heavily against the Netherlands, leading to a comprehensive victory.
India team's consistent performance throughout the tournament, marked by ten consecutive wins, has positioned them as strong contenders for the title.
The final, to be held at the Narendra Modi Stadium, is not just a game but a culmination of India's strategic and skillful play in this World Cup.
---
As India prepares for the World Cup final, questions arise about their strategy and readiness for the ultimate challenge.
Will Kohli's form and Shami's bowling prowess continue to be the driving force in the final? How will the India team adapt to the pressures of the biggest stage in cricket?