In an unprecedented move, Sri Lanka and Bangladesh have canceled their training sessions in Delhi due to severe air pollution, casting doubts over the upcoming World Cup match scheduled for November 6.
The Air Quality Index (AQI) in the city has soared above 400, a level considered hazardous to health.
This has prompted the International Cricket Council (ICC) to monitor the situation closely, with the possibility of treating air pollution akin to adverse weather conditions, potentially leading to match delays or cancellations.
The Health of Players at Forefront
The decision to cancel training was made following advice from team doctors, prioritizing the health and well-being of the players.
This is not the first instance of cricket being affected by Delhi's air quality; in a 2017 Test match, Sri Lankan players suffered on-field due to the polluted air, with some vomiting and others donning masks to filter out the noxious air.
The current situation has raised concerns about the long-term health implications for athletes exposed to such environments.
A Call for Action Beyond Cricket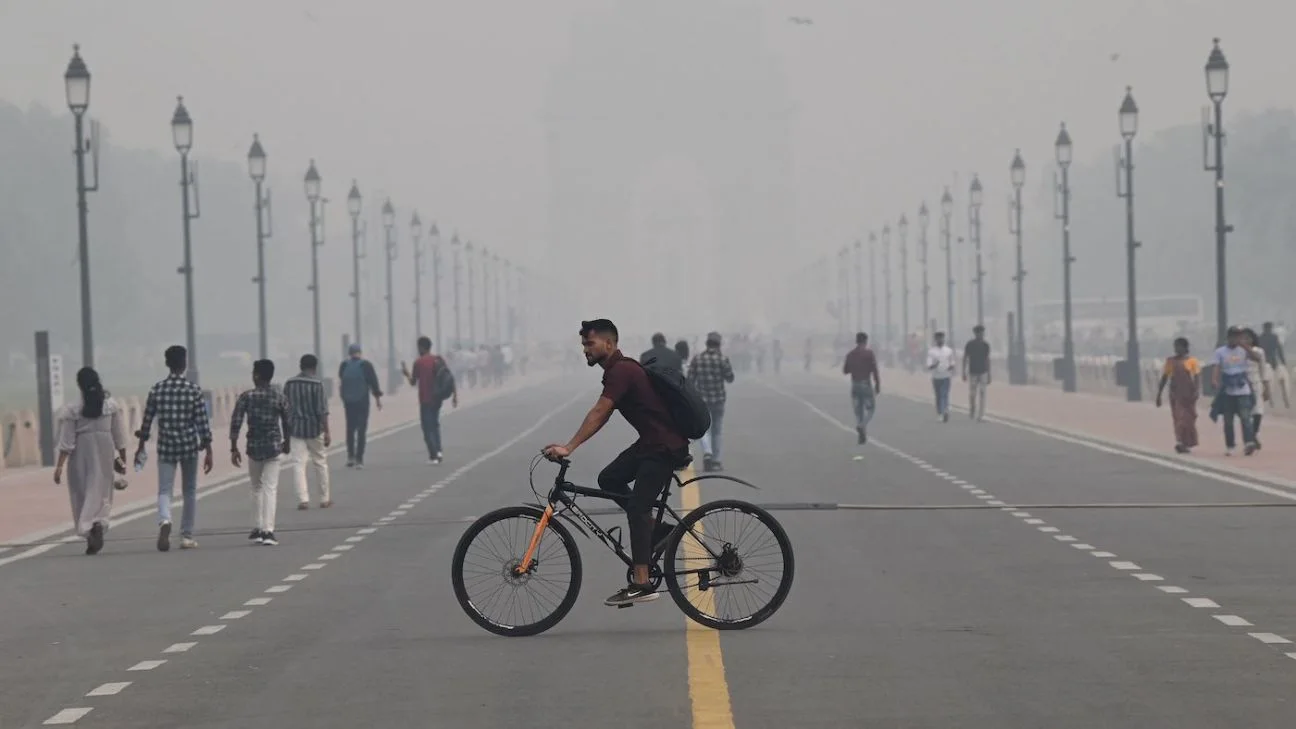 The air pollution crisis in Delhi has led to an air emergency declaration, with schools closed and restrictions on construction and vehicular traffic.
The situation has escalated to a point where even the BCCI has banned fireworks displays at cricket matches in the city.
This environmental challenge extends beyond the cricket field, prompting discussions on sustainable practices and the urgent need for pollution control measures.
The Immediate Impact on the Tournament
The cancellation of training sessions due to air pollution is a significant development in the cricketing world, highlighting the intersection of environmental issues and sports.
The ICC's response and the potential impact on the World Cup match between Sri Lanka and Bangladesh will be closely watched by fans and environmentalists alike.
Long-Term Health Concerns for Athletes
The health risks posed by playing in such conditions cannot be overstated. The incident raises questions about the responsibility of sports authorities to protect their athletes and the possible need for establishing air quality guidelines for international matches.
The Role of Sports in Environmental Awareness
Cricket, like all major sports, has a powerful platform to raise awareness about environmental issues.
The current situation could serve as a catalyst for the cricketing community to advocate for cleaner air and more robust environmental policies.
In conclusion, the air pollution in Delhi has become a significant concern, affecting not just the residents of the city but also the international cricket community.
The situation calls for immediate action and raises broader questions about the role of sports in addressing global environmental challenges.