Australia's journey in the ICC Cricket World Cup 2023 has been a masterclass in cricketing excellence. Their current standing, with a robust 10 points and a net run rate (NRR) that towers over their competitors, is a reflection of their dominance.
The team's strategic edge is evident as they approach their remaining fixtures against Afghanistan and Bangladesh. A win in either match would not just secure their semi-final spot but also reinforce their position as a top contender for the trophy.
Their situation is a blend of hard-earned victories and astute cricketing strategies, showcasing their ability to maintain form and composure under pressure.
The Implications of Australia's Next Moves
Australia's next steps are crucial. A victory against Afghanistan would ensure that their opponents cannot surpass them, effectively knocking Afghanistan out of the race.
However, should they face an upset, their final match against Bangladesh becomes a decider. Even then, their high NRR acts as a safety net, a reward for their consistent performances throughout the tournament.
Australia's scenario is a testament to the importance of not just winning matches, but doing so with a significant margin, thereby solidifying their NRR advantage.
New Zealand's Precarious Stand and the NRR Factor
New Zealand's path to the semi-finals is fraught with uncertainty. Their recent losses have left them in a vulnerable position, with their fate hinging on the outcome of their final match against Sri Lanka and other teams' performances.
The Kiwis' situation is a stark reminder of the cutthroat nature of tournament cricket, where every game can drastically alter the prospects of a team.
The Complex Equation for New Zealand's Advancement
For New Zealand, the equation is complex. They need to secure a win against Sri Lanka and hope for favorable results from Afghanistan and England's matches.
Their decent NRR provides a slight edge, but the threat of rain looms large, potentially washing out their hopes along with their final match.
Should their game be abandoned, they would need to rely on Pakistan and Afghanistan's defeats to progress, a position that no team desires to be in.
Pakistan's Comeback: A Tale of Unexpected Twists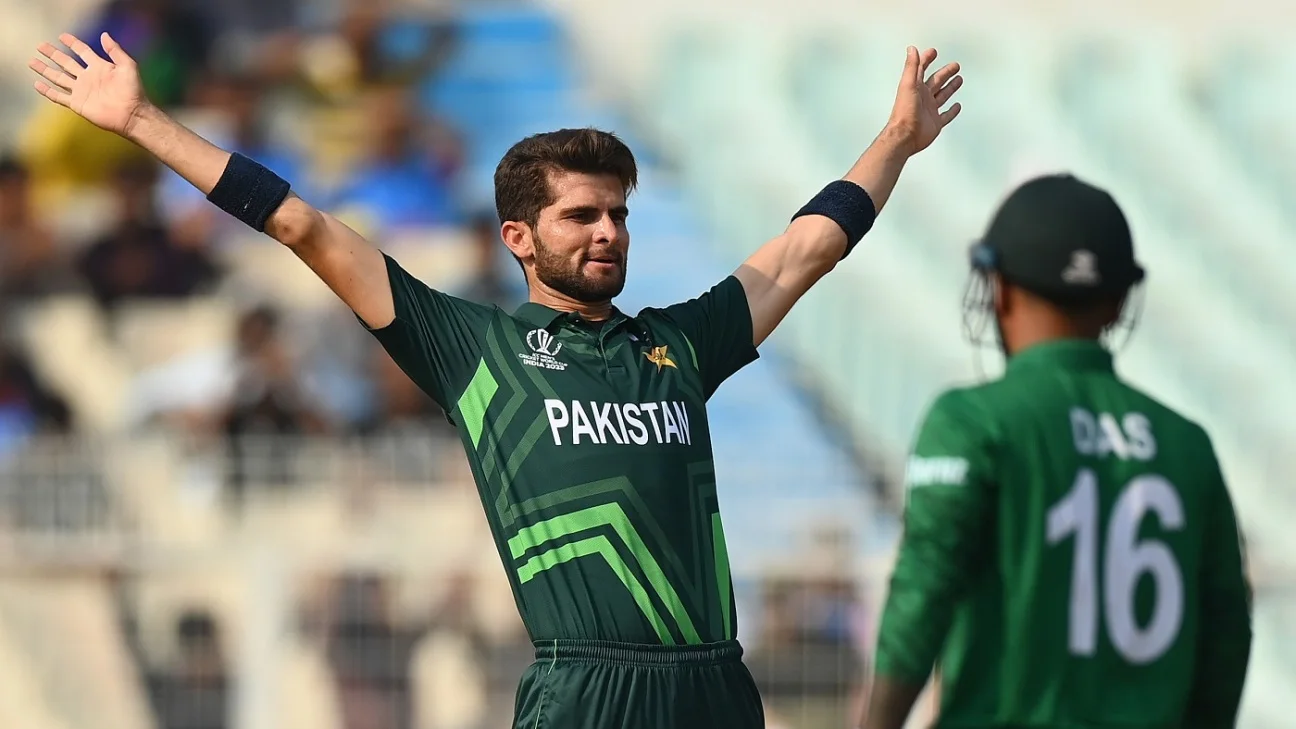 Pakistan's journey in the World Cup has been nothing short of a cinematic thriller. From the brink of elimination, they have fought back with back-to-back wins, keeping their semi-final dreams alive.
Their final match against England is now a high-stakes encounter that could either pave their way to the semi-finals or end their campaign.
Pakistan's Path to Semi-Finals: A Delicate Balance of Skill and Luck
Pakistan's resurgence has been a blend of calculated aggression and a bit of fortune. Their NRR, while not as high as they would prefer, gives them a glimmer of hope.
They must not only win against England but also rely on other match outcomes to fall in their favor.
The team's strategy now hinges on outperforming not just in terms of cricketing prowess but also in the delicate balance of run rates.
The anticipation for their final match is palpable, with the potential to either culminate in a triumphant narrative or a tale of what could have been.
In summary, the ICC Cricket World Cup 2023 has turned into a battleground where strategy, skill, and a bit of luck will determine the semi-finalists.
Australia, New Zealand, and Pakistan each face their own set of challenges as they navigate the final leg of the group stage.
The upcoming matches are more than just a display of cricket; they are a testament to the teams' resilience, strategic planning, and the sheer unpredictability of the sport.
As the tournament progresses, the excitement only intensifies, promising a spectacle of cricket that will be remembered for years to come.