Hardik Pandya, India's star all-rounder, has been ruled out of the ODI World Cup due to an ankle injury sustained during a match against Bangladesh.
This development is a significant setback for the Indian team, as Pandya's versatility and explosive ability with both bat and ball have been pivotal in India's strategy.
The injury occurred on October 19 when Pandya twisted his left ankle while attempting to stop a shot in his follow-through.
Subsequent scans revealed ligament damage, necessitating a period of rehabilitation at the National Cricket Academy in Bengaluru.
Prasidh Krishna Steps In
In light of Pandya's injury, fast bowler Prasidh Krishna has been called up to replace him in the squad.
Krishna, who has taken 29 wickets in 17 ODIs, last represented India in two ODIs against Australia just before the World Cup.
His recent performance includes taking five wickets in the Syed Mushtaq Ali Trophy for Karnataka.
Krishna's inclusion will bolster the Indian pace attack, but his role will differ significantly from the all-round contribution that Pandya offers.
Adjusting Team Dynamics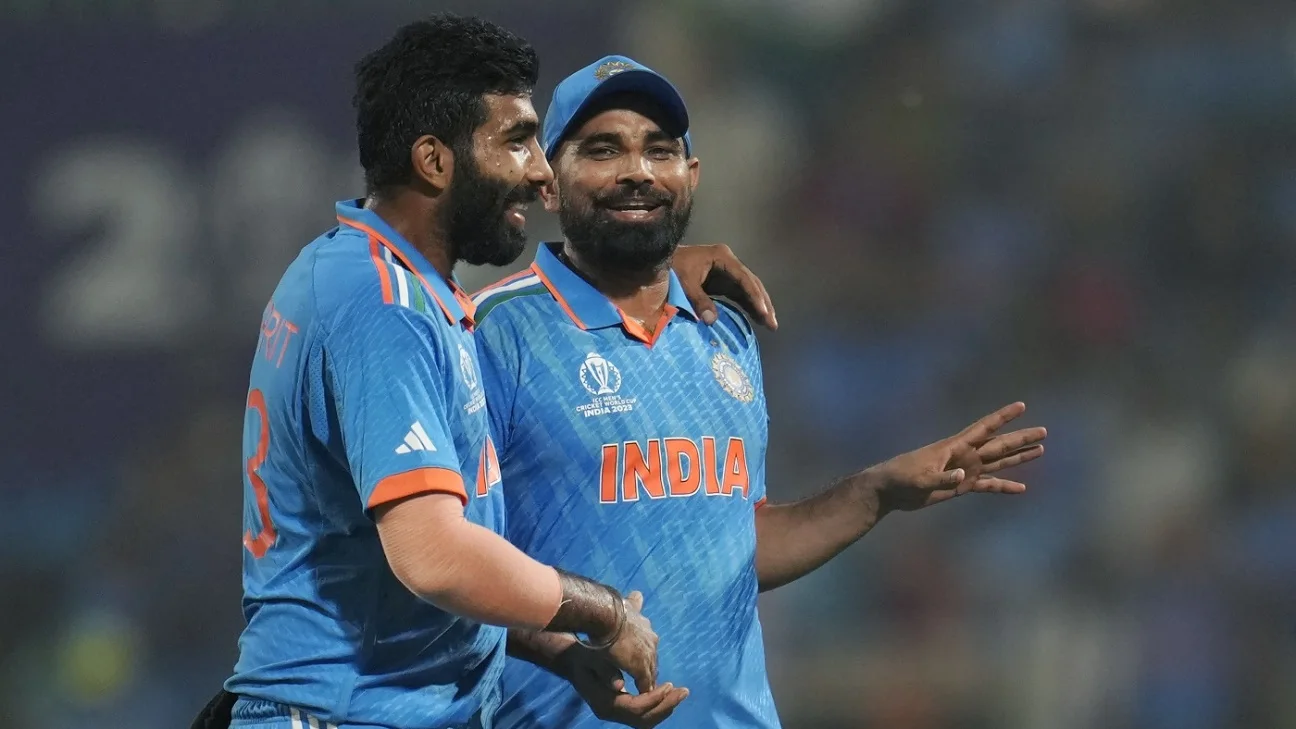 India's strategy in the wake of Pandya's injury involved dropping Shardul Thakur from the XI and bringing in Suryakumar Yadav and Mohammed Shami.
The team has since been operating with six specialist batters, one all-rounder, and four specialist bowlers.
While Suryakumar has struggled to make a significant impact, Shami has emerged as a game-changer, claiming 14 wickets at an impressive average and economy rate.
India's performance in the World Cup has been formidable, with seven wins in seven games, and they were the first team to qualify for the semi-finals.
The absence of a player of Hardik Pandya's caliber requires a strategic shift. India's team management will need to reassess their game plan, particularly in balancing the batting and bowling departments.
The team's adaptability will be tested as they face South Africa and the Netherlands in their upcoming matches, with the top spot on the points table at stake.
The Pressure on Replacement Players
Prasidh Krishna, along with the rest of the bowling unit, will have to step up to fill the void left by Pandya.
The pressure to perform is immense, especially in a high-stakes tournament like the World Cup. Krishna's performance will be under scrutiny, and his ability to deliver under pressure will be critical for India's continued success in the tournament.
India's Prospects in the World Cup
Despite the setback, India's World Cup campaign has been strong. The team has showcased depth and resilience, and the semi-finals qualification is a testament to their form.
The upcoming matches will be crucial in determining whether India can maintain their momentum and lift the trophy without one of their key players.
In conclusion, Hardik Pandya's injury is a significant blow to the Indian cricket team, but it also presents an opportunity for others to step up.
The team's ability to adapt and overcome this challenge will be crucial as they continue their pursuit of the World Cup.