In a crucial ICC World Cup 2023 match, Shakib Al Hasan led Bangladesh to a strategic victory over Sri Lanka.
The team's performance was a calculated effort to boost their standing and net run-rate, with an eye on the 2025 Champions Trophy qualification.
Shakib's Stellar Performance
Shakib, who was named Player of the Match, paired up with Najmul Hossain Shanto to form a formidable partnership.
Together, they scored a 169-run third-wicket stand, with Shakib contributing a swift 65-ball 82 and Shanto 90.
The Turning Point
After a shaky start at 41 for 2, the duo's partnership became the match's turning point.
Shakib emphasized the importance of such partnerships, especially from the top order, to avoid constant damage control in the lower order.
Bangladesh's World Cup Journey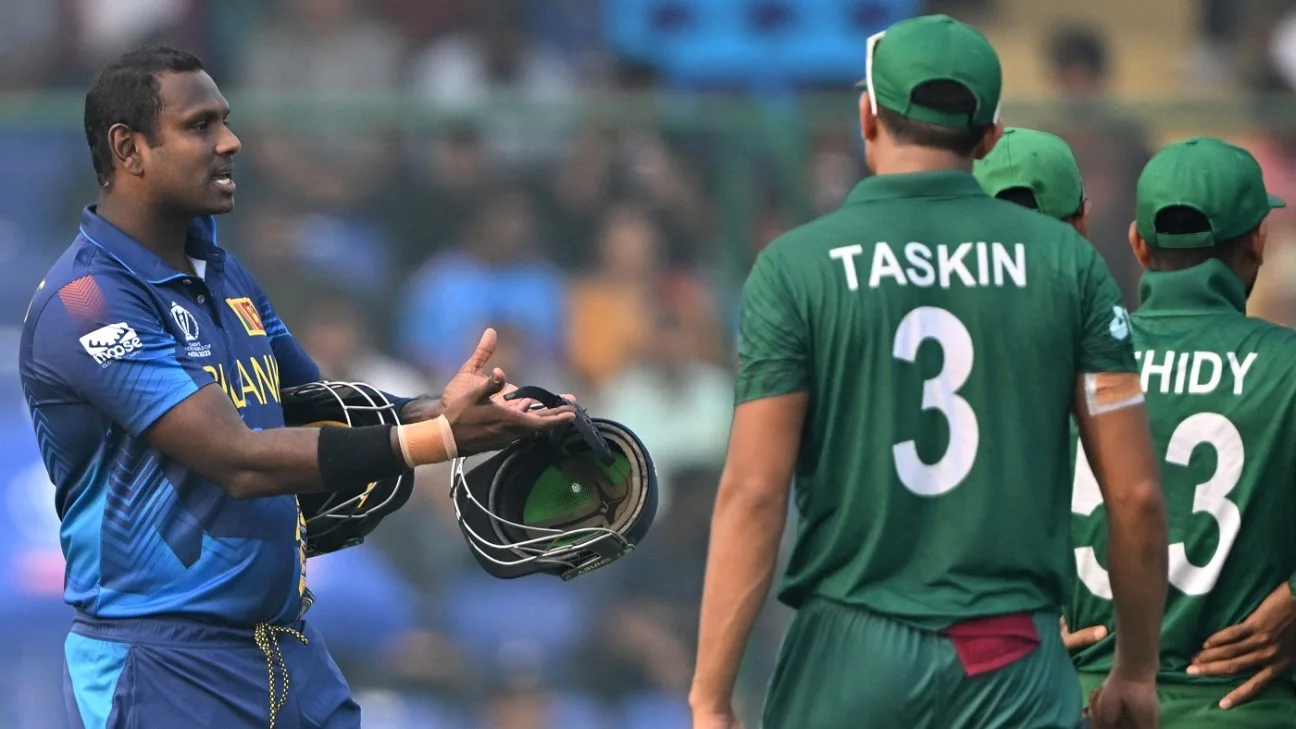 Despite the win, Shakib expressed a bittersweet sentiment, reflecting on what could have been if the team had played with such precision earlier in the tournament.
The victory was a glimpse of the team's potential, overshadowed by the overall sense of what they might have achieved.
A Focus on the Future
Shakib revealed that the team's strategy was not just about winning the match but doing so in a manner that would positively impact their net run-rate.
This foresight was crucial for their ambitions to qualify directly for the upcoming Champions Trophy.
Controversy and Conclusion
The match also saw the first-ever 'timed out' dismissal in international cricket, involving Sri Lankan player Angelo Mathews.
While this sparked controversy, with Mathews labeling Shakib's conduct as "disgraceful," the Bangladesh team could take solace in executing their game plan successfully.
In summary, Bangladesh's performance under Shakib's leadership was a blend of skill and strategy, securing a win that served dual purposes: claiming victory in the World Cup and setting the stage for future success in the Champions Trophy.