Ravindra Jadeja's contributions to the Indian cricket team, often overshadowed by the performances of his teammates, have finally caught the spotlight.
His recent exploits in the World Cup have catapulted him from a silent partner to a leading protagonist in India's cricket narrative.
The All-Rounder's All-Round Impact
Jadeja's prowess, both with the ball and the bat, has been a cornerstone of India's strategy. His nine wickets at the time of coach Rahul Dravid's praise were just the tip of the iceberg.
The left-arm spinner's control and precision in the middle overs have been instrumental in stifling the opposition.
Bowling Brilliance
Jadeja's bowling has been a revelation, with metrics indicating his dominance in hitting the right areas and maintaining optimal speeds.
His five-for against South Africa is a testament to his ability to turn games around single-handedly.
Batting Under Pressure
Batting at number seven, Jadeja has faced the challenge of contributing with the bat despite irregular opportunities.
Yet, he has managed to deliver crucial innings, stepping up when the team needs him the most.
Fielding Excellence
Jadeja's fielding prowess is no secret. His electrifying presence on the field has led to some of the most spectacular catches in the tournament, further cementing his status as a vital cog in the Indian team.
Jadeja's Self-Reflection and Ambition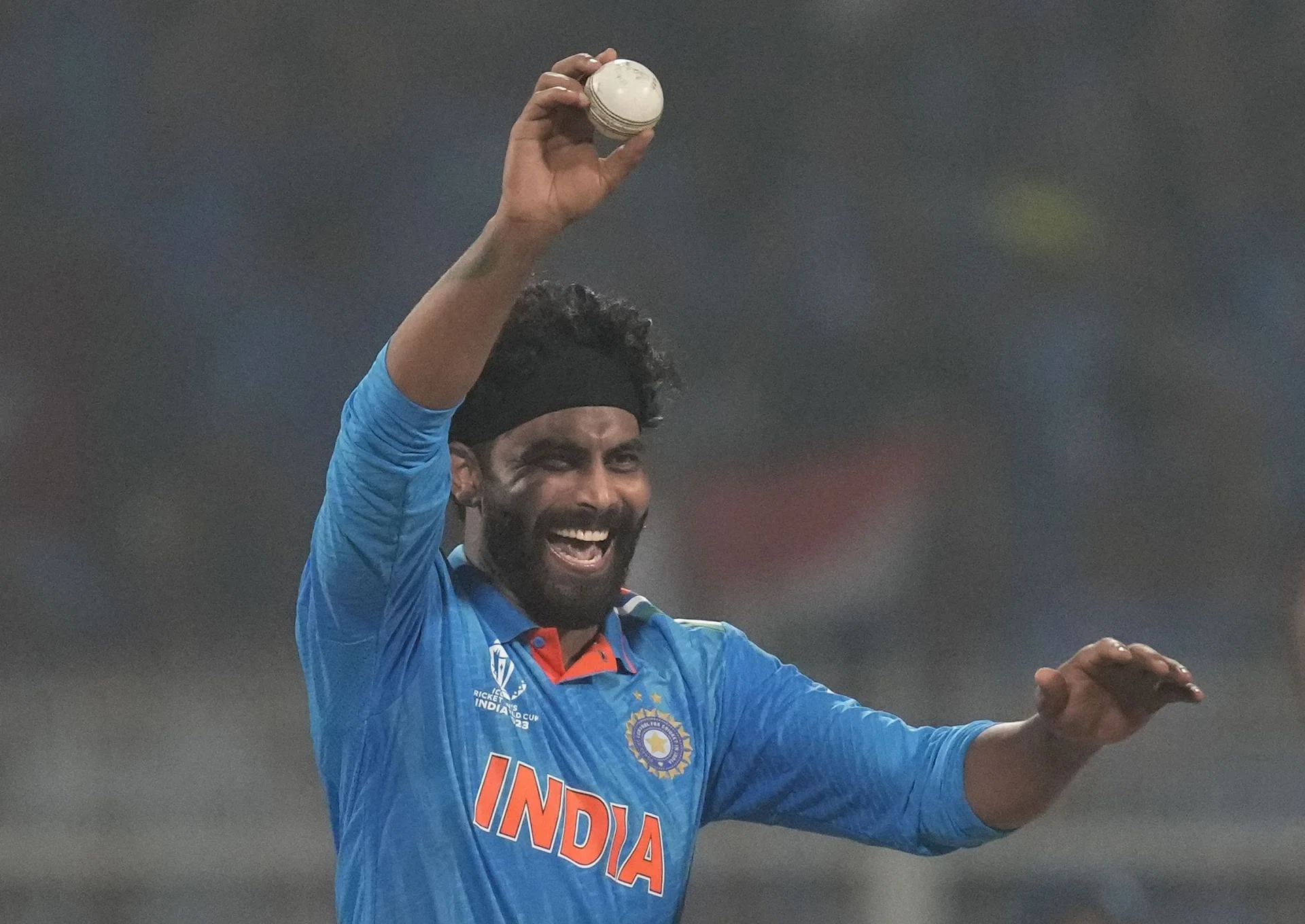 The all-rounder's self-assessment reveals a player who is not only aware of his role but also constantly strives for excellence.
Jadeja's ambition and readiness to perform in tough situations have made him a player that any captain would be fortunate to have.
A Captain's Dream
Jadeja's hypothetical musings on being a captain underscore his strategic mindset.
His laughter-filled response hides a deeper understanding of the game and a readiness to take on greater responsibility.
The Challenge of Adapting
Jadeja's adaptability was on full display as he navigated a tricky pitch in the afternoon, only to find it more conducive to batting in the evening.
His ability to adjust to conditions is a valuable asset for the Indian team.
Conclusion: Jadeja's Rising Stock
Ravindra Jadeja's journey in the World Cup has been a narrative of quiet consistency exploding into match-winning performances.
His all-round abilities have not only provided India with balance but also with moments of brilliance that can change the course of a game.
As India continues its campaign, Jadeja's role will be pivotal, and his performances will be crucial to their success.
His emergence from under the radar to the limelight is a story of resilience, talent, and the relentless pursuit of excellence.