As the World Cup progresses, each match unfolds a new chapter, revealing tales of determination, fierce rivalries, and moments that will be etched in the annals of cricket history.
While many teams have showcased their prowess, one team's journey stands out, not just for their on-field performance but for the spirit they've displayed.
Pakistan's Resurgence: A Beacon of Hope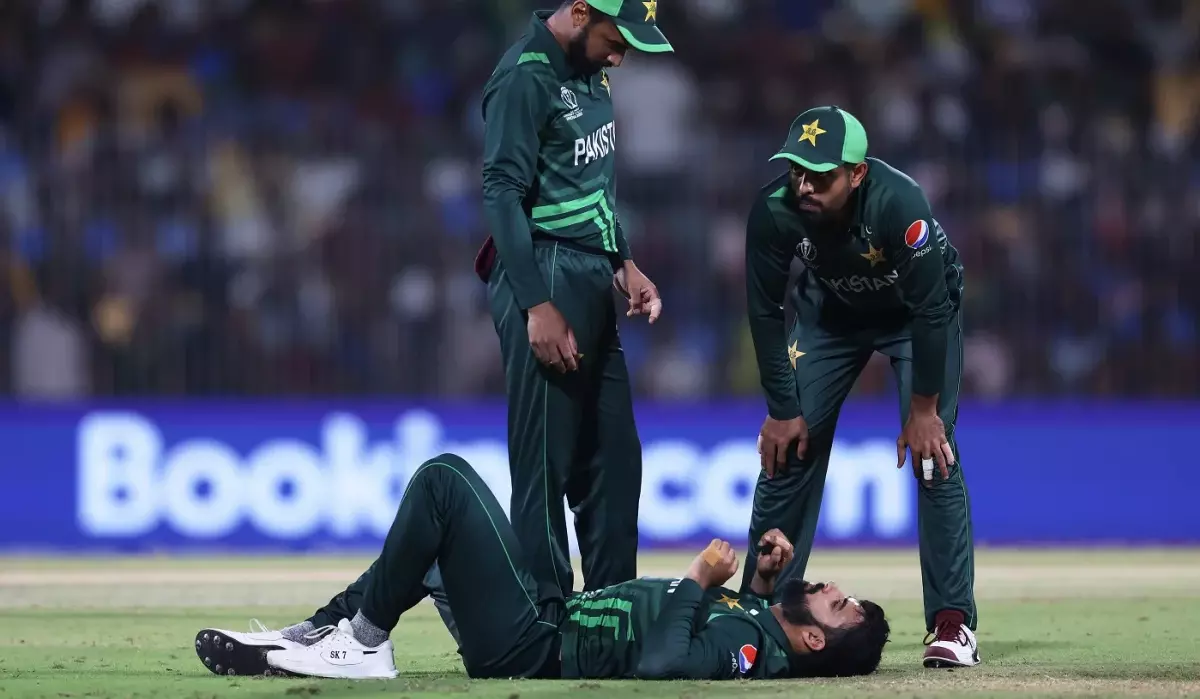 In the backdrop of the ODI World Cup 2023, Pakistan's cricket team has emerged as a phoenix, rising from the ashes of their previous defeats.
Their recent victory over Bangladesh was not just a win; it was a statement. With Bangladesh setting a target of 205, the odds seemed stacked against Pakistan.
However, the brilliance of Shaheen Shah Afridi, who is now the fastest to reach 100 ODI wickets among quick bowlers, was on full display.
His bowling spell sent shockwaves through the Bangladesh batting lineup, restricting them to a modest 204.
But the game was far from over. Fakhar Zaman, making a comeback, showcased why he's considered one of the most explosive batsmen in the cricketing world.
His 81 off 74 balls was a masterclass in aggressive batting, ensuring Pakistan's victory. This win has rekindled Pakistan's hopes for a semi-final berth and has sent a clear message to their competitors.
South Africa vs New Zealand: More Than Just a Game
The cricketing fraternity is abuzz with anticipation for the upcoming match between South Africa and New Zealand.
This isn't just another game; it's a continuation of a rivalry that has given fans edge-of-the-seat thrillers since 2011.
The memories of their encounters in Auckland 2015 and Birmingham 2019 are still fresh in the minds of many, with each game having its own story of heroes and heartbreaks.
The Pune fixture is set to be another chapter in this riveting saga. Both teams are laden with match-winners. South Africa, led by Temba Bavuma and bolstered by the likes of Quinton de Kock and Kagiso Rabada, looks formidable.
New Zealand, with stalwarts like Devon Conway and Trent Boult, is no less potent. This match promises to be a strategic battle, with both teams vying for supremacy in the points table.
Beyond Cricket: The Rugby Connection
While the cricketing world is engrossed in the World Cup, it's impossible to ignore the echoes from the recent Rugby World Cup final.
South Africa's nail-biting victory over the All Blacks in rugby has been a beacon of inspiration. The South African cricket team, drawing parallels from their rugby counterparts, is on a mission.
Their aim? To replicate the success and bring dual glory to their nation in the same year.