The cricketing world was taken aback as news broke out of Mitchell Marsh's unforeseen withdrawal from the Australian squad.
This development comes at a critical juncture, with the team gearing up for a high-stakes encounter against England—a match that could define their World Cup journey.
Marsh's return to Perth for personal reasons has sent ripples through the team's camp, casting a shadow over their meticulously laid plans.
A Sudden Turn for Australia's World Cup Ambitions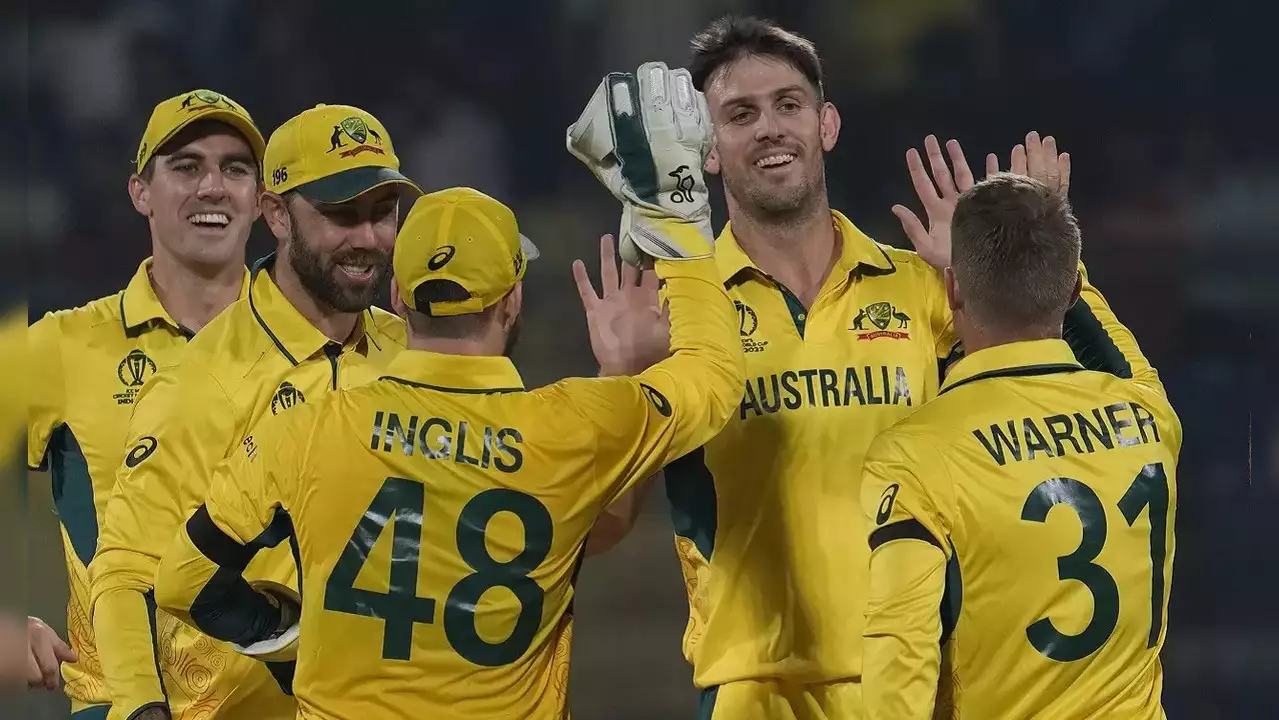 Australia's cricket team has encountered a significant obstacle on their path to World Cup glory with the unexpected exit of Mitchell Marsh.
The allrounder, known for his explosive batting and versatile bowling, has flown back to Perth for personal reasons, leaving a gaping hole in the team's composition ahead of their pivotal match against England.
The Impact of Marsh's Absence
Mitchell Marsh's departure is more than just a loss of an individual player; it represents a disruption to the strategic balance of the Australian side.
Marsh, who has been a consistent performer with both bat and ball, offers a dual threat that is difficult to replace.
His absence will likely prompt a reshuffle in the batting order, with Steven Smith potentially moving up to his favored No.3 position, and it puts additional pressure on the middle order to perform.
Team Dynamics and Morale
The Australian team's morale, while certainly affected by the loss of Marsh, has shown resilience.
Marcus Stoinis, who is expected to fill in the gap left by Marsh, shared a poignant message from his teammate, signaling Marsh's intention to return and contribute to Australia's World Cup success.
This exchange highlights the strong bonds within the team and the supportive culture that could be pivotal in overcoming the challenges ahead.
Adjusting to the Challenge
With the team now operating with a reduced squad of 13 fit players, the pressure is on every individual to step up.
Cameron Green is anticipated to be recalled, bringing his all-round abilities to the fore.
Marnus Labuschagne is likely to continue anchoring the middle order, bringing his technical prowess to a crucial role in the team's batting lineup.
Strategy Going Forward
The Australian team's strategy will need to be agile to compensate for the loss of Marsh and Maxwell.
Stoinis's return from injury and his willingness to bowl his full quota of overs is a positive sign, but the team will need to be creative in their approach to both batting and bowling to maintain their competitive edge.
The Silver Lining
Despite the setbacks, there is a silver lining. The team has managed to climb into the top four despite a rocky start to the campaign.
The return of players like Travis Head has been likened to a secret weapon by Stoinis, suggesting that Australia may still have a few aces up their sleeve as they head towards the finals.
Resilience in the Face of Adversity
Australia's cricket team is no stranger to adversity, and the current situation is a testament to their resilience. The coming matches will test their depth, strategy, and team spirit.
If they can navigate this challenging period, they may well emerge stronger, with a renewed focus on their ultimate goal: winning the World Cup.
The Australian cricket community and fans worldwide will be watching closely to see if this team can turn a setback into a remarkable story of triumph.