The 2023 ODI World Cup has seen India's cricket team transform into an unstoppable force, a result not just of their undefeated status but of strategic planning and execution.
Their journey to the semi-finals is a testament to their meticulous preparation, where they experimented with over 50 players across 66 matches in four years.
This rigorous process enabled them to identify a core team, honing their skills to perfection.
---
The Semi-Final Showdown: India vs New Zealand
The semi-final clash between India and New Zealand in Mumbai is more than just a game; it's a battle of wits and endurance.
India, with its dream run, faces New Zealand's tactical brilliance. The match is expected to start cautiously, with both teams avoiding early mistakes, focusing on outlasting rather than outright defeating the opponent.
---
Key Players and Strategies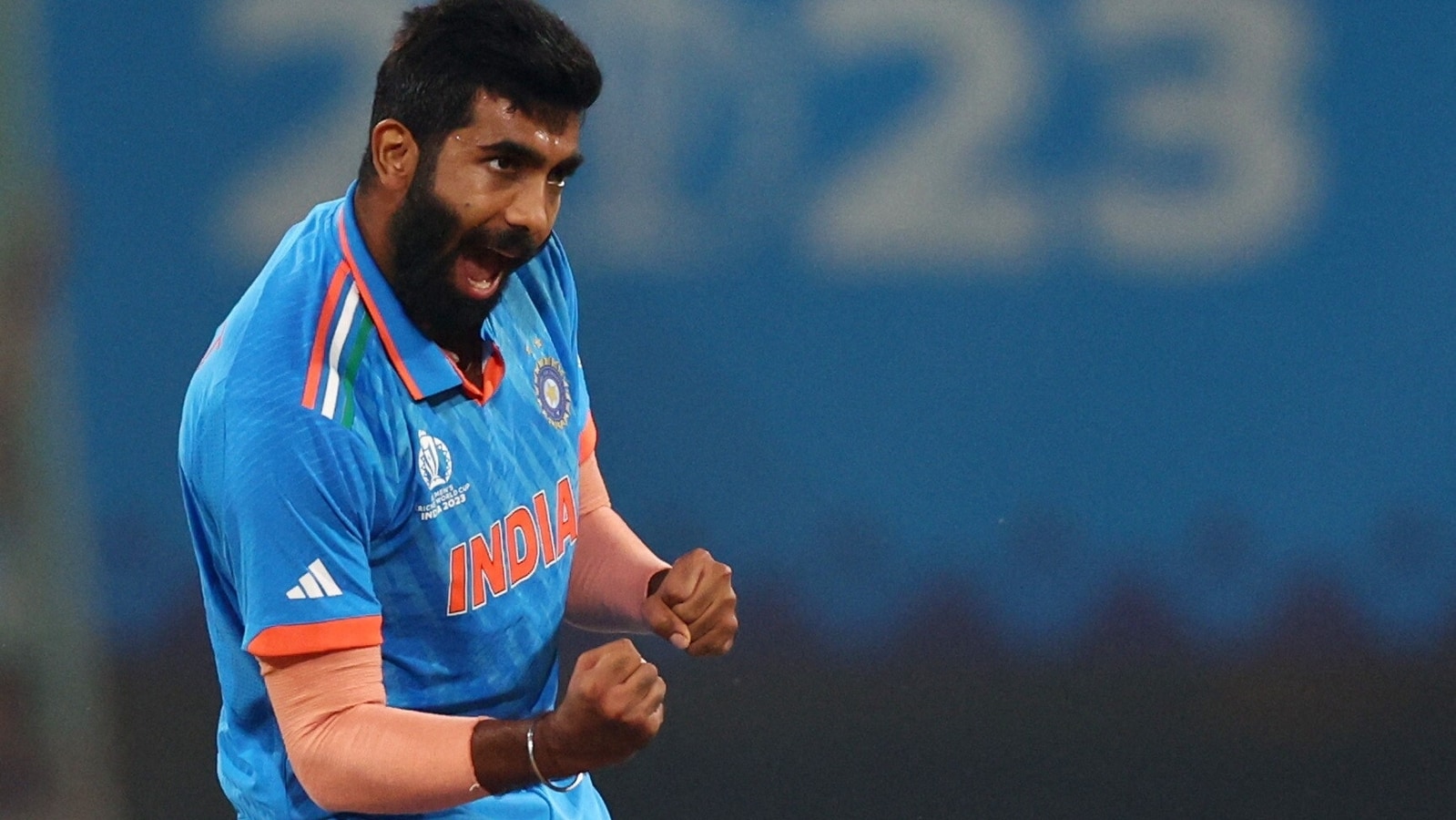 As we delve deeper into the specifics of India's success, it becomes clear that individual brilliance has played a pivotal role.
Among the constellation of stars in the Indian lineup, one name stands out for his exceptional impact in the early stages of the game.
Jasprit Bumrah: The Game Changer
In the landscape of modern cricket, where batsmen often dominate, a bowler of extraordinary skill and strategy can be a game-changer.
This is precisely the role Jasprit Bumrah has assumed in India's World Cup campaign. His ability to control the game's tempo from the outset, with precision and consistency, sets him apart.
Unparalleled Bowling: Setting a New Benchmark
Jasprit Bumrah has emerged as a key player for India, with his exceptional bowling in the initial overs setting a tone of dominance.
His economy rate of 2.94 runs per over in the first 10 overs is unprecedented in the current ODI format, significantly lower than the tournament average.
Bumrah's performance has been a crucial factor in India's successful campaign.
The Tactical Play: India's Approach Against New Zealand
As the semi-final clash with New Zealand looms, India's approach takes on a nuanced and strategic dimension.
This match is not just about skill and talent; it's about overcoming a historical challenge that has seen India falter in crucial knockout stages against this very opponent.
The approach India takes in this game will be a blend of careful planning and psychological readiness.
History and Strategy: Breaking the Knockout Jinx
India's strategy against New Zealand in the semi-finals is crucial, given their history of losing knockout matches against them.
The focus will be on not losing the game in the first 15 overs, a period that could define the match's outcome. This tactical approach will be vital in breaking the jinx and securing a spot in the final.
---
Warner's ODI Brilliance: Setting New Standards
David Warner's performance in ODIs, especially in World Cups, has been extraordinary.
His ability to maintain a high average and strike rate in an era where the ODI format has seen declining interest is commendable.
Warner's contribution to Australia's success in the tournament cannot be overstated.
---
Historical Challenges: South Africa's Journey to Redemption
South Africa's journey in the World Cup is marked by a quest to overcome past disappointments.
Their history in crucial World Cup matches, often marred by unfortunate circumstances, adds a layer of emotional depth to their campaign.
The team's ability to look beyond these heartbreaks and focus on the future will be key to their success.
---
Conclusion: A Tournament of High Stakes and Strategies
The 2023 ODI World Cup has been a showcase of strategic brilliance, individual excellence, and emotional narratives.
As teams vie for the coveted title, the tournament unfolds as a chessboard of cricket, where every move, every decision, can alter the course of history.
India's dream run, New Zealand's tactical acumen, Australia's resilience, and South Africa's quest for redemption make this World Cup a memorable saga in the annals of cricket.