The ICC Cricket World Cup 2023 has been a roller-coaster for the Sri Lankan cricket team, with injuries plaguing their campaign.
The latest to join the injury list is Lahiru Kumara, leading to a significant change in the squad dynamics.
The Unfortunate Exit of Lahiru Kumara
Lahiru Kumara, a pivotal player for Sri Lanka, suffered a thigh injury during a training session in Pune.
This injury couldn't have come at a worse time, with Sri Lanka gearing up for a crucial match against Afghanistan.
Kumara's absence is a significant blow to the team, given his recent match-winning performance against England.
His ability to pick up key wickets had been instrumental in Sri Lanka's campaign, making his absence all the more noticeable.
Dushmantha Chameera's Triumphant Return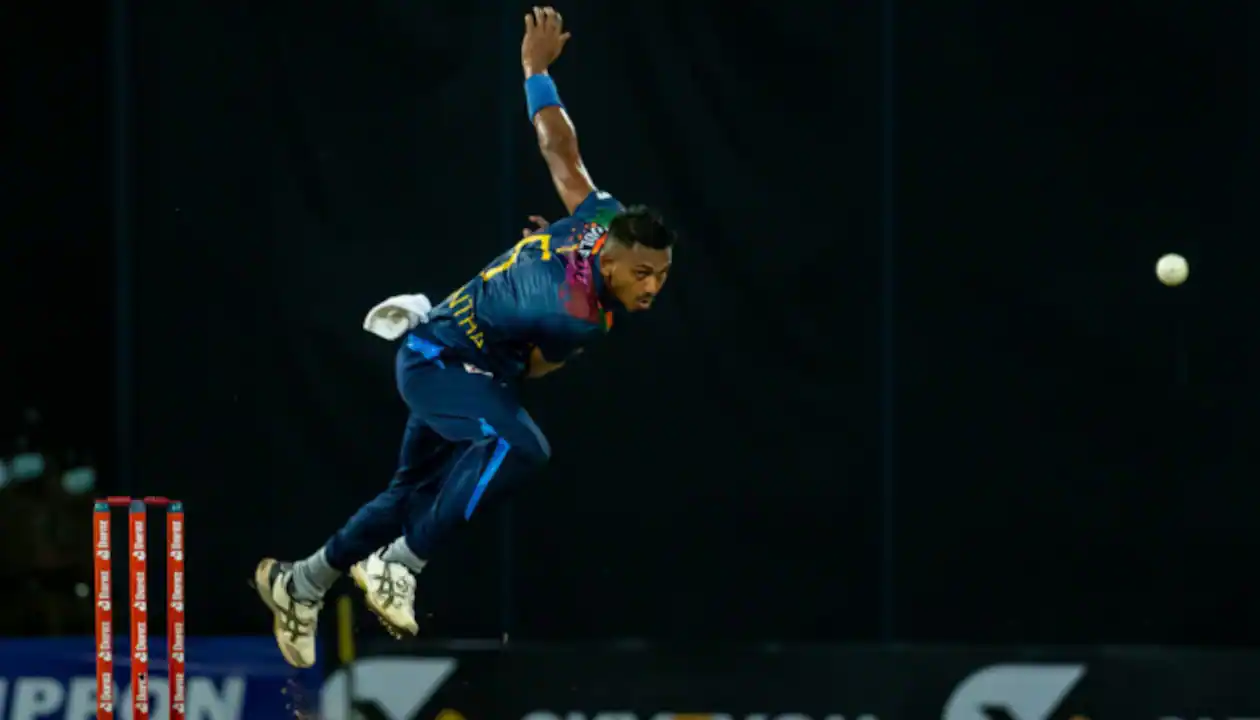 Dushmantha Chameera's journey back to the international cricket scene has been nothing short of a cinematic comeback.
Initially sidelined from the World Cup squad due to fitness issues, Chameera faced multiple setbacks.
First, a torn pectoral muscle kept him out of action, and just when things seemed to be looking up, another injury during the Lanka Premier League in August halted his progress.
However, resilience is the name of the game for Chameera. Joining the touring party as a reserve on October 19, he was always on the fringes, waiting for his opportunity.
And now, with Kumara's unfortunate injury, Chameera has a chance to shine on the world stage.
The Impact of Injuries on Sri Lanka's Campaign
Injuries have been a recurring theme for Sri Lanka in this World Cup. Chameera's inclusion marks the third injury replacement for the team since the start of the tournament.
Such disruptions can often derail a team's momentum, but Sri Lanka has shown commendable spirit in the face of adversity.
Their recent victory against England, where Kumara played a pivotal role, is a testament to their resilience and team spirit.
Sri Lanka's Road Ahead
With key players like Kusal Mendis, Kusal Perera, and now Dushmantha Chameera in the squad, Sri Lanka has a balanced mix of experience and youth.
The team will be looking to build on their recent successes and navigate the challenges posed by injuries.
The upcoming matches will be crucial in determining their fate in the tournament, and with the support of their passionate fans, Sri Lanka will be aiming to make a deep run in the World Cup.