The ongoing ODI World Cup in India holds significant importance beyond the immediate competition.
The top seven teams from this World Cup will secure their spots in the 2025 ICC Champions Trophy.
This decision has caught several cricket boards off guard, as they were previously unaware of this qualification criterion.
---
Key Details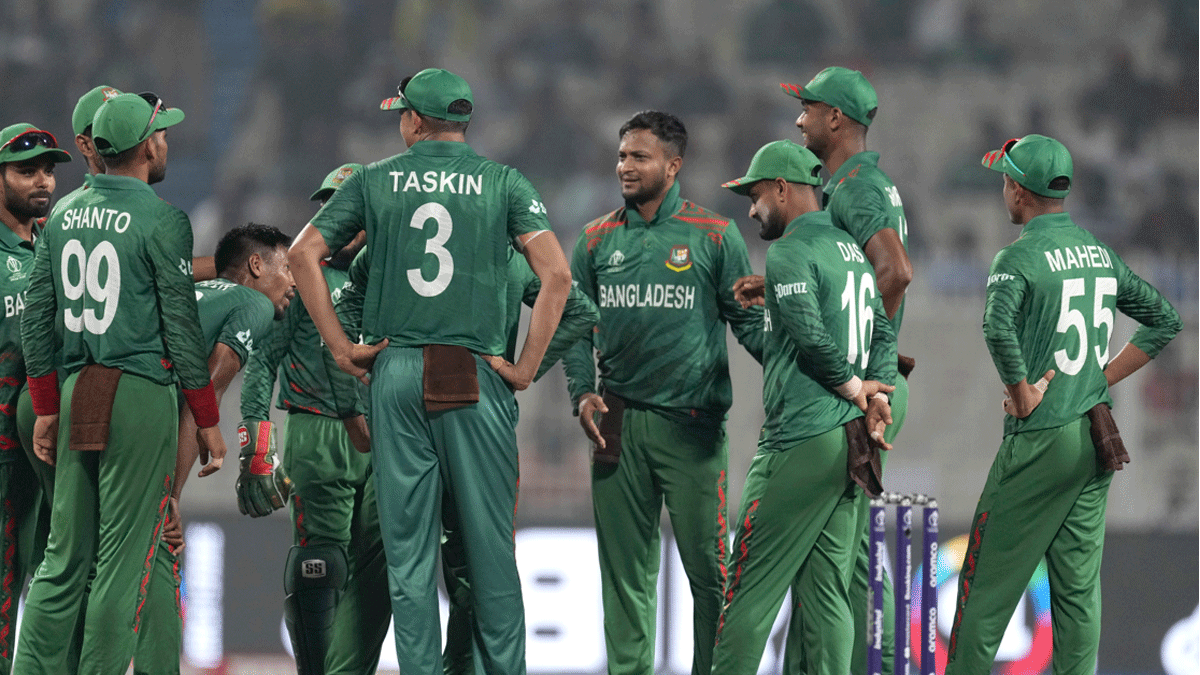 As we delve deeper into the specifics of this revelation, it's essential to highlight the role of the host nation and its previous achievements in the Champions Trophy.
Hosts and Previous Champions
Pakistan, who are also the hosts for the 2025 edition, had triumphed in the Champions Trophy the last time it was played.
Qualification System
An ICC spokesperson revealed that the qualification system for the 2025 Champions Trophy was sanctioned by the ICC Board in 2021.
This was when the competition was reintroduced as one of the eight men's global tournaments scheduled for the 2024-31 cycle.
Surprise to Many
Some cricket boards, including those whose teams are currently competing in India and those who didn't qualify for the ODI World Cup, expressed their surprise.
They claimed they were uninformed about the Champions Trophy's qualification being linked to the ODI World Cup.
Exclusion of Some Teams
This system implies that Full-Member nations like West Indies, Zimbabwe, and Ireland, who didn't qualify for the 2023 ODI World Cup, won't have a chance to compete in the 2025 Champions Trophy.
Past Qualification Systems
For the 2013 and 2017 Champions Trophy editions, qualification was based on the top eight teams in the ODI rankings at a specific cut-off date.
The current decision to link qualification to the World Cup performance was ratified by the ICC's chief executives committee, followed by approval from the ICC board.
Future Qualification Pathways
The qualification pathways for all events, including the 2027 men's ODI World Cup, were discussed and approved in the 2021 ICC meetings.
The 2027 World Cup will be co-hosted by South Africa, Zimbabwe, and Namibia.
---
Player's Perspective
Bangladesh's captain, Shakib Al Hasan, emphasized the importance of finishing in the top eight, even if teams are out of the semi-final race.
After a recent defeat by the Netherlands, Shakib highlighted the significance of aiming for a top-eight finish to qualify for the Champions Trophy.