The board meeting will take place in Ahmedabad on Tuesday, two days after the final of the 2023 ODI World Cup.
A suspension of Sri Lanka Cricket, the future of One-Day International cricket, and the start up of a high-performance program for top Associates and some Full Members will all be on the table at the next ICC board meeting in Ahmedabad.
The last meeting of the year, which happens every three months, starts on Saturday with meetings of different groups.
The ICC board meeting is scheduled for Tuesday, two days after the 2023 ODI World Cup final.
Some of the big issues, like how the money will be split for the 2024–27 games and cricket's inclusion in the 2028 Olympics in Los Angeles, are pretty much set in stone. However, there are still a few things that people want to talk about.
Sri Lanka Cricket's board was punished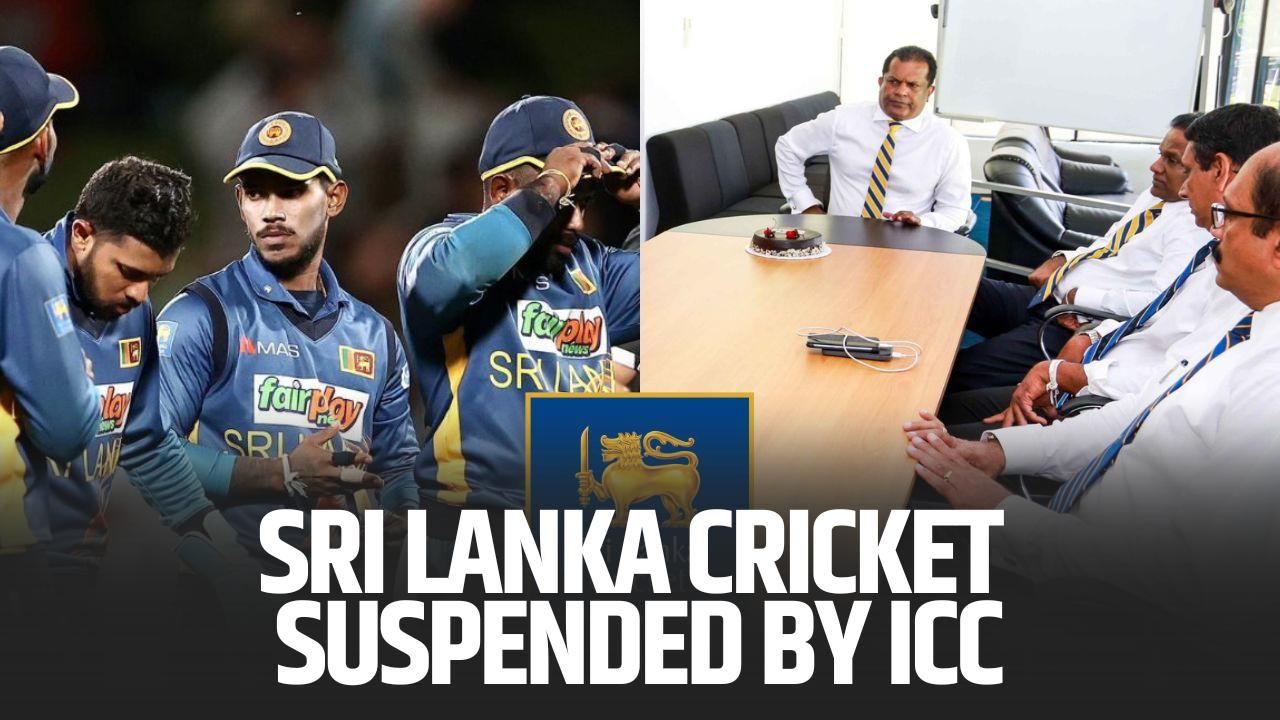 The ICC board meeting will be mostly about SLC's ban last week. Possible terms for the suspension will be talked about, as well as whether Sri Lanka will still host the men's under-19 World Cup in January and February.
Imran Khwaja, who is the deputy chair of the ICC, is likely to have a lot of influence because he has been working for a while to look into possible political meddling. During a fact-finding trip to Sri Lanka in May, he looked into the subject.
What's next for ODI cricket
Possible talks about the future of the 50-over version are on the cards for two days after the ODI World Cup final.
It is likely that at least two boards will try to bring back the 13-team ODI Super League, which was recently canceled.
A new way for teams to qualify for the 14-team men's ODI World Cup in 2027 has already been cleared. This means that the Super League could not come back until 2028, if it does.
Zimbabwe, which is co-hosting the 2027 ODI World Cup with South Africa and Namibia, wants the current World Cup to be looked at to see how popular it is around the world.
It was the same time as the rugby World Cup, so Zimbabwe Cricket chair Tavengwa Mukuhlani thought it would be a good chance to compare the crowds and see how big our sport is around the world.
In places where both football and rugby are popular, it seemed like more people were watching the Rugby World Cup. No, I don't think the problem is with ODIs.
The problem is that the World Cup doesn't have enough teams; even 14 is too few. And without the Super League, there won't be any background.
"We need ODI cricket, we can't do without it." It still makes us and many other countries money.
Renewal of high-performance programs
After 15 years, the ICC's high-performance program was turned off at the end of last decade. It is now going to be brought back.
The program was made for the best Associate countries and included ways for players to improve their skills and special ways for those close to Full Member status to run their businesses.
In a unique move, Full Members Ireland, Afghanistan, Zimbabwe, and maybe even others will be a part of the new program.
It has been brought back to life because the ICC wants to use the money from its next four-year commercial cycle to start growth programs.
It is hoped that the program's funding will lead to more events between these countries, such as A trips and women's cricket matches.
It has been suggested that the ICC's overall profits should be split among these boards in an amount that has not yet been decided.
But specifics, like which countries are involved and how much money has been given, will be made public at the meeting.
Money set aside from the revenue distribution plan to build reserves
In the new distribution plan, some of the money that is given to members will be put into a retained surplus fund worth $100 million a year. This money will be invested and later given back to members.
The interest will be given to each member based on how much they contributed. This is seen as a smart financial move since it's not clear what kind of media rights deal will be made for the years 2028–2021.
Each year, Full Members will put US$ 88.8 million into this fund, with the BCCI contributing US$ 38.5 million. Associates will also put in US$11.2 million.
However, not everyone is happy with the deal. Ireland wants to get all of its US$18 million a year because it wants to build a cricket stadium in Dublin.
They set aside about US$3 million a year for the reserve fund, as do Afghanistan and Zimbabwe.
"We need money to build infrastructure," said Richard Holdsworth, head of high performance for Cricket Ireland.
"To hold on to what looks like about US$12 million over four years…maybe that's so the members can decide the right way to spend the money now or put it in savings."
It's time for us to invest in a lot of things. There is no way we can wait four years.