Is Babar Azam Resigned from captaincy? The swirling rumors about Babar Azam retire as captain have sent shockwaves through the cricket world. But how did this happen?
In a development that has stunned cricket enthusiasts globally, Babar Azam, the esteemed captain of Pakistan, has made a startling announcement regarding his captaincy.
This unexpected decision, emerging in the end of Pakistan's recent World Cup campaign, signifies a major shift in the team's dynamics. It also stirring curiosity and concern among fans and players alike, about the future of Pakistan cricket.
---
Babar Azam Retirement as Pakistan Captain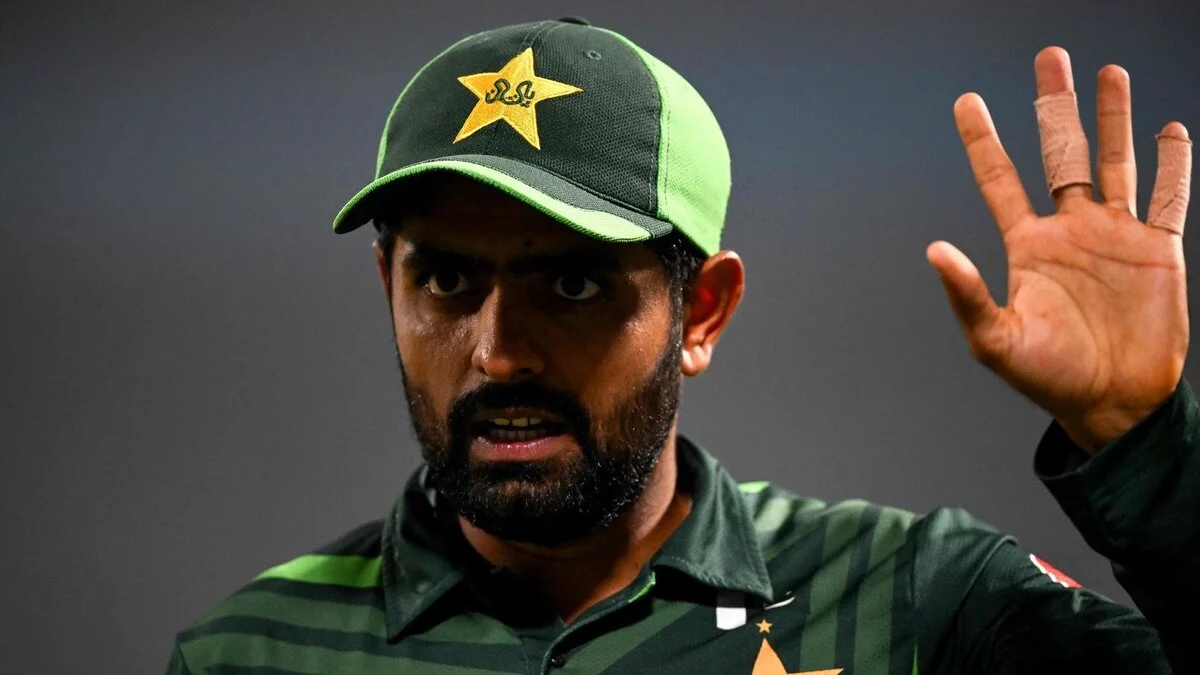 In a significant development for Pakistan cricket, Babar Azam has resigned from his role as captain across all formats.
This decision follows Pakistan's performance in the 2023 ODI World Cup, where the team's journey ended without securing a spot in the semi-finals.
The Context of Babar's Resignation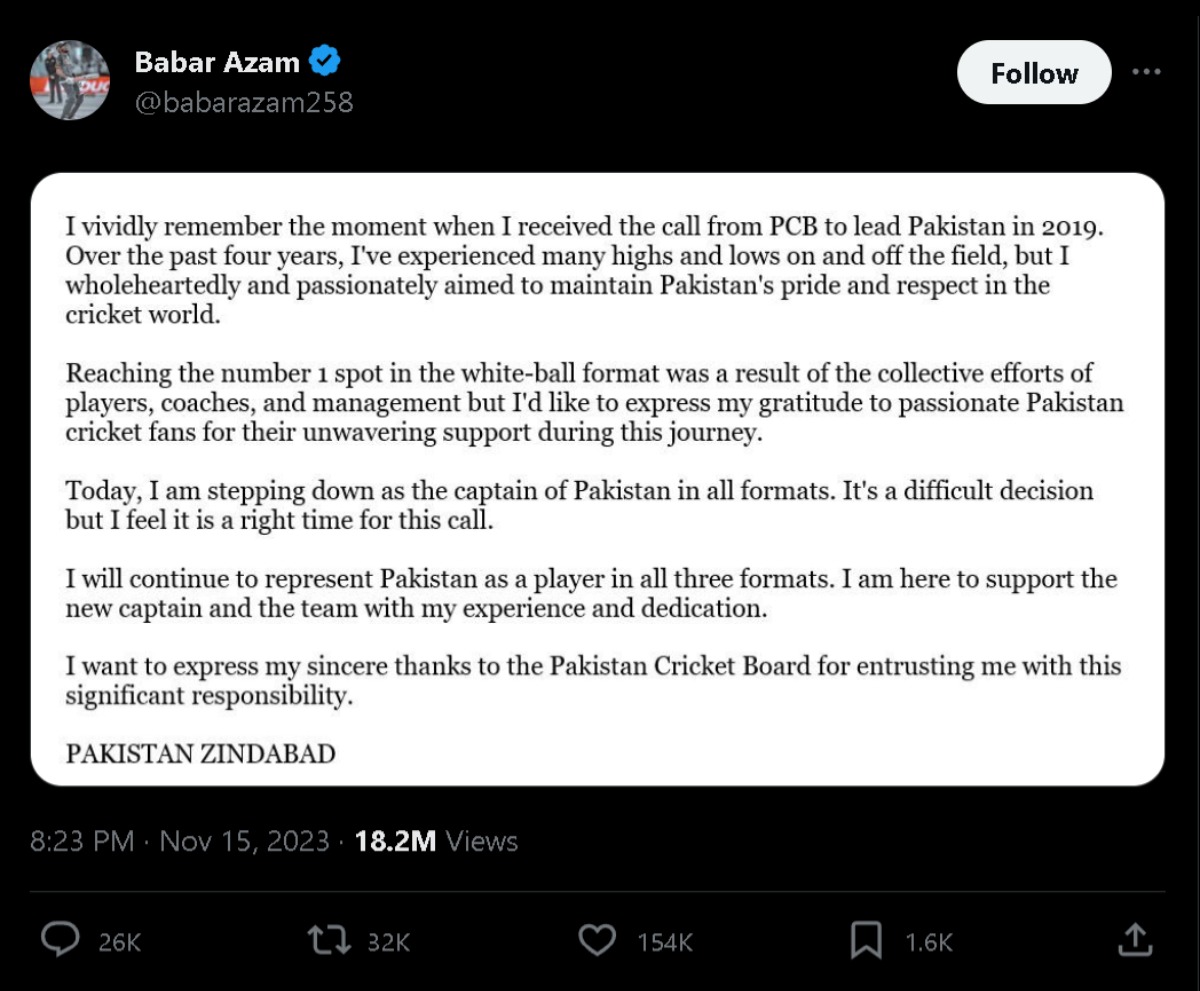 Babar Azam's tenure as captain, which began in 2019, has been a period of both triumphs and challenges.
Under his leadership, Pakistan achieved notable successes. However, the recent World Cup campaign, where Pakistan won only four out of their nine matches, has been a setback.
Despite the team's overall performance, Babar individually scored 320 runs in nine matches, making him the third-highest run-scorer for Pakistan in the tournament.
In his statement, Babar expressed his commitment to continue playing for Pakistan in all formats and offered support to the new captain and the team.
The Pakistan Cricket Board's (PCB) Reaction
The PCB, in response to Babar's decision, expressed respect for his choice and continued support for him as a player. They acknowledged Babar's contributions as a world-class player and one of Pakistan's finest batters.
Potential Leadership Changes
While no official announcement has been made regarding Babar's successor, Shan Masood is widely speculated to be the next Test captain. For the T20 format, Shaheen Afridi is considered a favorite for the captaincy role.
Babar Azam's resignation marks a pivotal moment in Pakistan cricket, signaling a transition in leadership and possibly heralding a new approach to team strategy and dynamics.
As the team prepares for upcoming tours, including a Test series in Australia, the focus will shift to how this change impacts their performance and the emergence of new leadership figures.
---
Babar Azam's resignation as captain of the Pakistan cricket team is more than just a change in leadership; it's a moment that could redefine the team's future.