Babar Azam showed a heartwarming gesture towards Afghanistan's opening batsman, Gurbaz, after the following lose, one of the best moment of all the time.
---
World Cup 2023: Babar Azam and Gurbaz Moment to Remember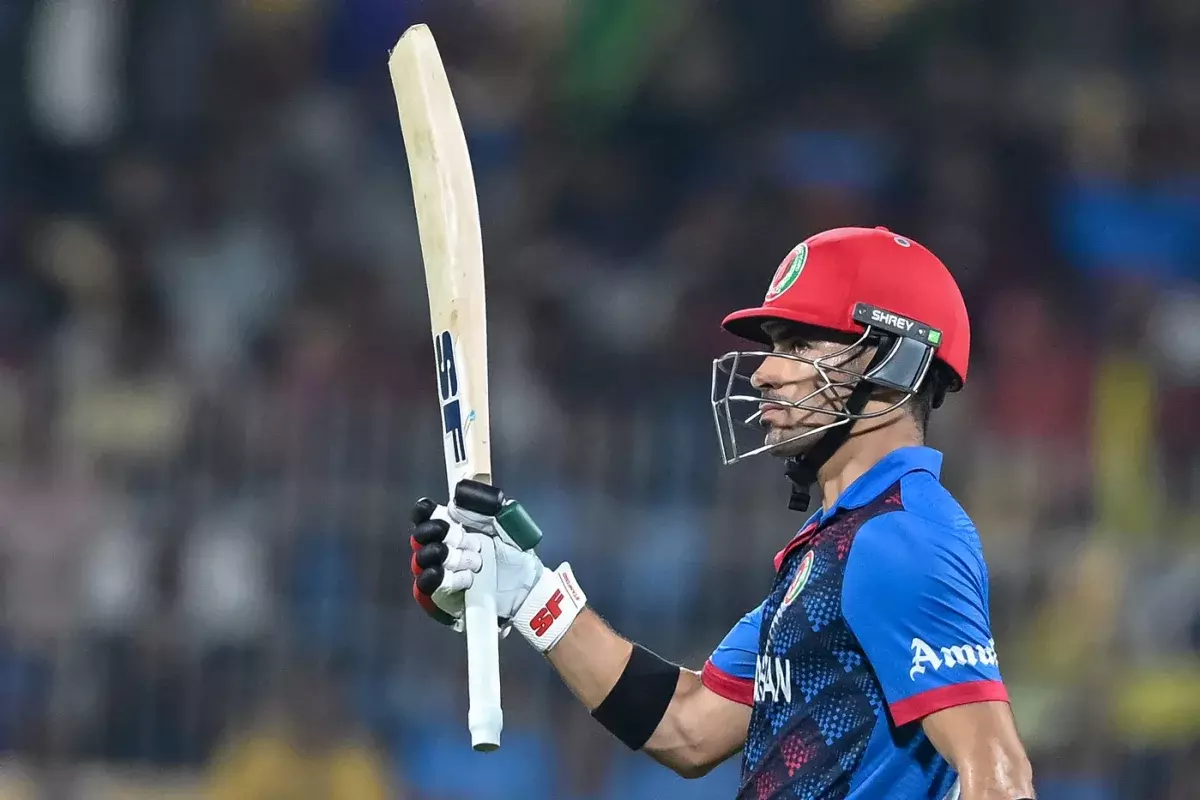 In the world of sports, competition often takes center stage. However, every once in a while, moments of camaraderie and sportsmanship shine through, reminding us of the true essence of the game.
One such instance occurred during the ICC Men's World Cup 2023, where Pakistan's cricket captain, Babar Azam, showcased the spirit of cricket in its purest form.
The Heartwarming Gesture from Pakistan Captain
Following the intense match between Pakistan and Afghanistan at the MA Chidambaram Stadium on October 23, Babar Azam extended a heartwarming gesture towards Afghanistan's opening batsman, Rahmanullah Gurbaz.
Recognizing Gurbaz's stellar performance, which played a pivotal role in Afghanistan's historic eight-wicket victory over Pakistan, Azam gifted him his cricket bat.
This act was not just a testament to Gurbaz's prowess on the field but also a symbol of mutual respect and admiration between players from opposing teams.
Gurbaz, the Rising Star
The match itself was a significant milestone for Afghanistan, marking their maiden victory over Pakistan in 50-over cricket.
With a challenging target of 283 runs, Afghanistan's openers, Ibrahim Zadran and Gurbaz, laid a solid foundation with a 130-run partnership.
Gurbaz's commendable innings came to an end in the 22nd over, but not before he had set the stage for his team's triumph.
Afghanistan eventually clinched the match with an over to spare, further solidifying their reputation in the tournament.
While Afghanistan celebrates their remarkable victories, including their previous win over England, Pakistan finds themselves in a precarious position.
They now face the challenge of winning all their remaining matches to secure a spot in the semi-finals.
---
While the World Cup 2023 unfolds with its share of highs and lows, moments like Babar Azam serve as a gentle reminder of the values that underpin the sport. Will such gestures pave the way for a more unified and harmonious cricketing world?